It all started with Mandarijn (mandarin) when I was a young girl, for obvious reasons. Especially the boy next door, Patrick, loved to call me Mandarijn. Of course I couldn't accept it just like that, so after a while we became Mandarijn and Perzik (Peach).
My volleyball team in Groningen used to call me Skippy, because I always jumped for joy when I scored. Apparently it looked pretty kangaroo-like.
Last season our AA Drink mechanic nicknamed me Bambi. He called me that for months in a row without me knowing of it, and when I finally found out he almost choked with laughter. Bambi! Long legs and clumsy. But I didn't find it very insulting, for Bambi is also cute and she has very pretty eyes. And nothing wrong with long legs, of course.
Last weekend in Drenthe I bumped into this mechanic, he yelled 'Hey Bambi!' and I immediately turned my head. Got pretty used to the nickname, I guess. But in the meantime I'm not Bambi anymore. No, here with Lotto-Belisol they call me Sheep.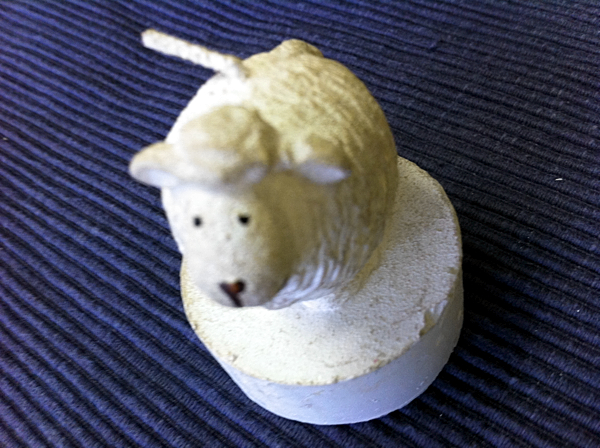 But come on, please. Sheep. After barely one day together they had already put a sticker on my bike frame with 'Sheep' written on it next to the one with my name. "It's because you're so sweet and you have such nice curly hair," they explained to me.
Well, I don't know about it. On the aforementioned volleyball team we used to say "A sheep is sweet indeed, but you don't sleep with it" when we were talking about ugly but sweet men. Cruel, I know, but I guess my opinion on sheep couldn't be clearer. I mean: sheep are just dull, aren't they? Weird guys, the Belgians.
Although, this weekend I got a new nickname, again from the Belgians, but much more adequate if you ask me. The mechanic came up with it. He saw me with my iPhone in my hands once again. So it's not hard so guess my latest nickname: Tweety.