Something that simply amazes me at times with a lot of cyclists is the level of brain power applied relative to the amount of time spent riding their bikes. A little bit of thinking and planning really can make more of a difference than you would believe, yet I've seen people who train for months on end arrive at a race with no time to warm up, start cold and wonder why they do a bad ride. I've seen people crawling round Sunday races after riding four club events/rides mid-week and not recovering, or I've seen people ride every weekend all season without anything remotely resembling a peak in form. None of it because they don't 'want to do well' – usually it's because they never sit down and think for long enough to 'plan to do well.'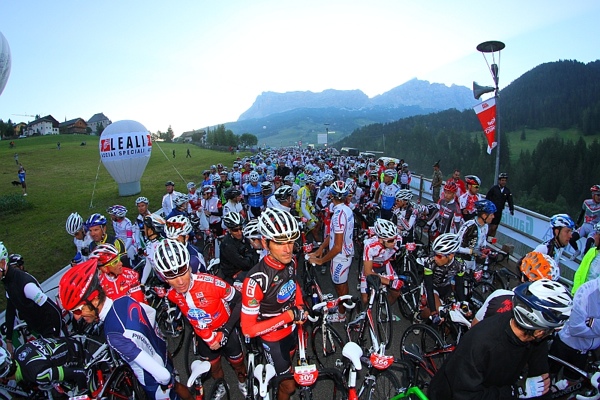 Let's be honest, do you think a Tour winner doesn't work to a plan from at least 8 or 9 months out? Working backwards from the start date, they figure out their race programme and their training schedule and everything else. So club guys – if you want to 'do a ride' in a certain race, figure out your programme, set some goals and don't ride every single race like it is the one you are peaking for, you will have to train 'through' some rather than get stuck into the same rides and rest days each week with no progression.
Locally we have a club crit on a Wednesday night, with riding there and back I can get up to two hours on the bike, and 30 minutes of it is flat-out, so it's a good ride. On Thursday there is a two-hour chain gang ride, another great session. Friday there is an outdoor track league with four races and some good riders to make it a great workout. But if you want to ride on a Sunday or there is a mid-week road race on, too, it becomes a matter of which is more important to you. Some guys want to win everything every night of the week, they inevitably win very little, but almost certainly their weekend racing (the open events that actually count, not the training races against club mates) is what suffers.
The same guys tend to follow the same routine every week and come the end of the season they wonder why they've been consistently 'flat' in their form. Been there, done that! I'm using some of these sessions as 'races,' some as training, and sometimes I do a gym session or a trainer ride in the morning, so anyone watching how I am going in these club events must be convinced my form is nothing short of erratic!
Taking to the race day example, it's not hard to figure out how to be there on time and prepared properly. For a local cyclocross race an hour away it's this easy:
12:00pm – Race Start
11:00am – Change into race clothing and warm up on trainer
10:00am – Sign on and ride the course
9:00am – Leave and travel to race
8:00am – Breakfast and load car
Now go look at your race schedule, pick out the important ones, and work backwards; if your piece of paper has the same rides on every week you can expect not to peak, and if you're training through races don't be expecting to win every week!
One final thing… relating to thinking but not season planning – when you're ill with man-flu riding the midweek crit 'because it's in your schedule' is nothing short of dumb. Planning is good, but being flexible is a necessity. If you can barely stop sneezing long enough to gasp for breath through your mouth because your nose is blocked, do you think 45 minutes at 200bpm is going to do you any good? Or going to be a good performance?
I know sometimes pros continue in a stage race when they are ill, but don't forget they have team and race doctors looking out for them, and more importantly, bike racing is their JOB! If you're not paying your mortgage from your bike riding it's probably not worth trashing your health for…