This week's Cyclismas/ABUS Locks contest is looking for the best short story of a bike commute. The winning prize is an Ultimate 420 + Loop Cable.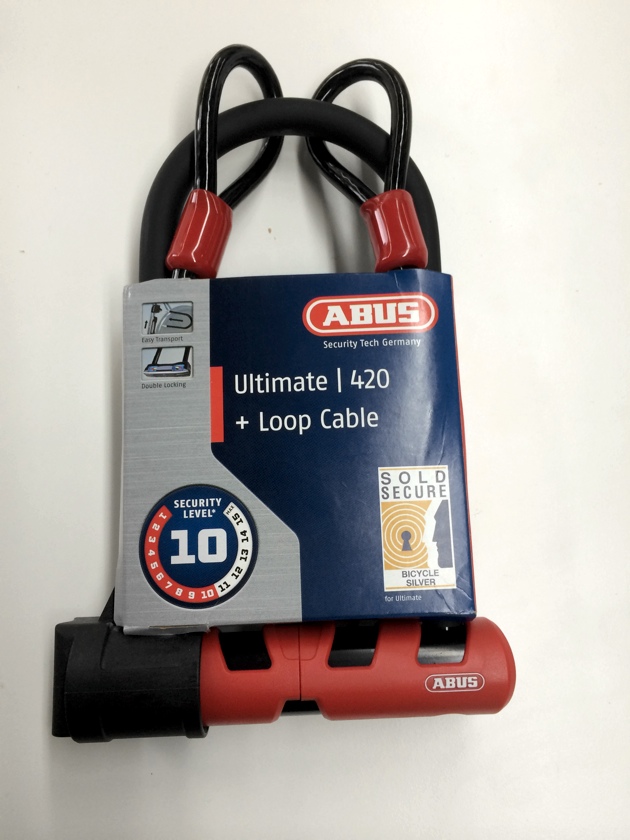 To enter, submit a short narrative that you'll write in the comments section below this post. It should be a very short story (500 words or fewer) of a commuting experience that stands out in your mind. It can be a personal bike commute you made, something unusual about a bike commute you observed on your way to work, or the story of someone you know who commutes. Remember, only one entry per contestant per contest, so make it good! Tweet us that you've submitted your story and @ mention @ABUS_Locks and @Cyclismas, or post it on the Cyclismas Facebook page and hashtag it #Abuscommutestory.
Entries will close Friday, November 8 at midnight EST. All submitted entries will be reviewed and judged by our "expert" panel consisting of myself, Joan Hanscom of ABUS Locks, and Dan Ellmore of Ellmore Consultancy.
The winner will be announced on Monday, November 11 and winners will be notified by Twitter/Facebook and announced on both social media platforms. We will then make arrangements to send the lock to the winner by mail.
Employees of ABUS Locks and Cyclismas are ineligible, obviously. Contest open to U.S. residents only.