With this debut column, we welcome Tom Staniford to the pages of Cyclismas for this regular feature Tom has dubbed "Delusions of Grimpeur," which will largely consist of Tom's humorous ramblings and occasional pithy insights. We hope you enjoy Tom as much as we do. Be sure to give him a follow on Twitter to keep up with his latest exploits and wry humor.

All cyclists, all sportspeople if we're honest, are borderline delusional. Deniability is thy name, whether you deny your legs are hurting, deny yourself another slice of cake, or deny any knowledge of how the banned chemicals made it into your blood sample. As the name of this column suggests I am also in denial of my cycling ability. I too have flaunted in the face of realism, tweaked the nose of common sense and squinted under the cold harsh glare of fact.
This column aims to be a realistic exploration of those delusions. There may be biased commentary and half-baked reviews. There may be shallow cursory analysis and vitriolic diatribes. There may be puns. There may be weak attempts at humour. There may even be the occasional real joke which catches you unawares. Anything is possible.
There is one enshrining principle or concept which influences a lot of what I do – or attempt to do – on the bike. This subject is style. Fashion. Looking good. Being 'en vogue' or 'au moment'. Because, let's face it, road cycling as a discipline is about as pretentious and sniffy as it is possible to be without actually donning a leotard and dedicated footwear and practicing the same repetitive movements over and over again. Oh, wait…
Cycling, and in particular road cycling, it would seem, is experiencing a bit of a zeitgeist renaissance at the minute. In cities across the world people are saddling up their fixties, vintage roadies, or hyperlight carbon rocketships and tapping awkwardly into towns in order to drink specialty coffee, purchase premium merino garments, and agonise about the serious topics of the day – such as whether Cav is lookin' podgy, if Oleg plans to introduce a female-only masseuse policy (brunettes need not apply), and exactly what is the best depilation mousse around.
But it's ok. Because this is road cycling. It's all bums on seats. The more the merrier. But it's a tough, elitist and poseur clique of cyclesport, and it's hard to remember the intricate rules and etiquette. The flipside, however, is that if you learn the unspoken rules you will fake it until you make it. Be accepted. Even if your designer lap-dog has a greater VO2 than you do. The key phrase to bear in mind is:
"Bella in sella."
That is all you need in road cycling. Truly. It doesn't matter if you are the choppiest of chopper 4th cats (5th cats for our American readers) and actually considering a genuine 4/5th cat tat, provided you are 'beautiful in the saddle'. What this may actually mean is ambiguous and varies depending on the locale, timezone, race and your own level of self-respect.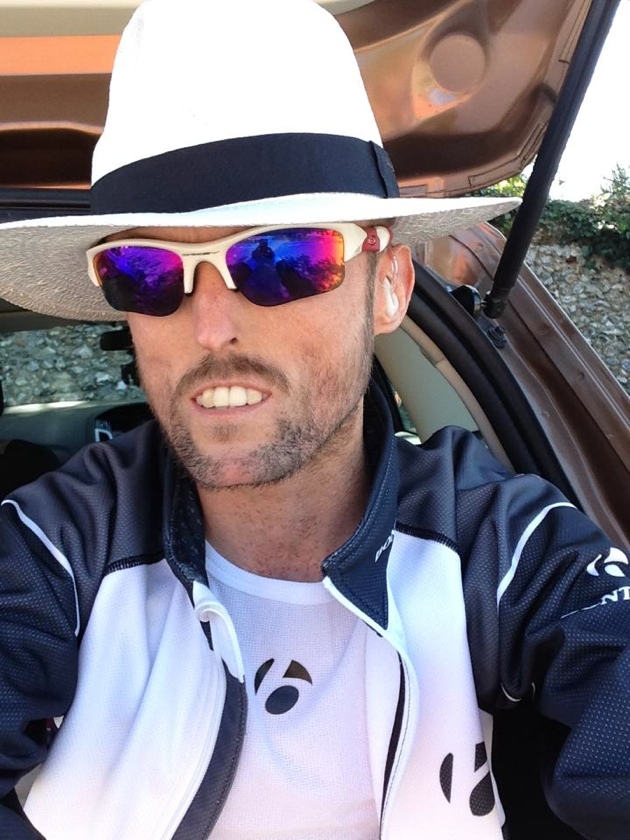 Because it doesn't matter how fast, or slow, you are… provided you look damn fine doing it. Consider, for a moment, Chris Froome's crushing 2013 Tour de France victory. The majority of my effeminate road cycling friends remain conspicuously unfussed about it. The reason? He may climb at the speed of God's gift to endurance sport, but uphill he looks like a rheumy-eyed octogenarian pushing a supermarket trolley with a dodgy wheel. Across cobbles. To be blunt.
In stark contrast the previous year's winner, Bradley Wiggins, is as cool a cucumber as you are likely to chance upon in even a Siberian grocery. The sight of him spinning languidly down les Champs, full-bore, with all the considered nonchalance of a chap running errands in town, whilst leading out Cav, was the very personification of 'bella in sella'. I half expected him to turn and half-heartedly let off a casual snot rocket into the faces of the assembled lead-out trains. Put the green in GreenEdge, so to speak.
These two recent examples neatly illustrate either end of the cool spectrum. That they are also both British riders (as am I) is merely a coincidence. And in no way is a covert attempt by me to underline the rabid supremacy of British cycling across all other nations. Nope. Nosirree.
That it was the Italians who came up with the phrase 'bella in sella' is the very antithesis of a surprise. In a country where leather trousers (pants, for the Yanks) is considered acceptable legwear and a poorly-executed cappuccino merits a violent homicide, looking good, being good, retaining 'la bella figura' is of paramount importance. When you actually stop to consider Italy's contributions to the World – pasta, pizza, lambretta, decent coffee, Cipollini, il Giro, you realise that the Roman empire never really left. It just hid under a cloak of enthusiastic gesticulation and outrageous skinsuits.
So, the rules. There are enough. You've probably seen them around. Velominati has some tasty ones. Bike Snob is also good for the occasional sartorial guiding hand. I won't discredit your intelligence or Googling skillz by directing you to them (Editor's note: while Tom is also very lazy, his editor is not…), nor will I add my own biased 'rules' to an already conflicted, contradictory and conceited milieu. As mentioned before, the rules are flexible in context. Order a cappuccino for lunch in the UK and nobody bats an eyelid. Order a cappuccino in Italy after 11am and you'll be lucky not to be flogged to death with your own carbon mini-pump.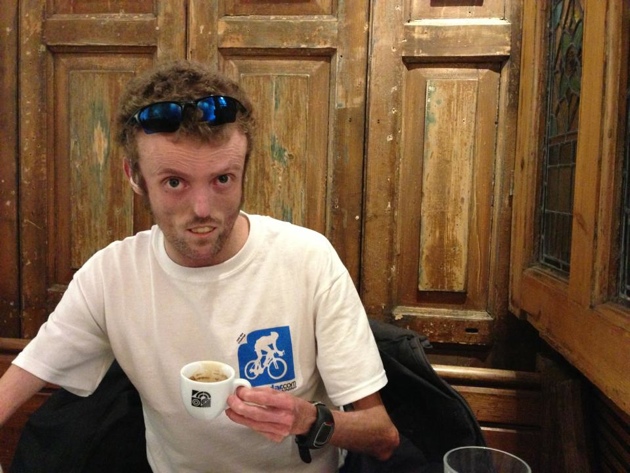 Be as slow as you like, but make it look good. It doesn't matter what you ride, where you ride, when you ride, or indeed how fast you ride. Just ride and make it look good. Be the very pinnacle of beauty in the saddle, the epitome of road sense, and conscientious awareness. Be the rider people stop and stare at, jaws-dropped, entranced by how 'yes' you are.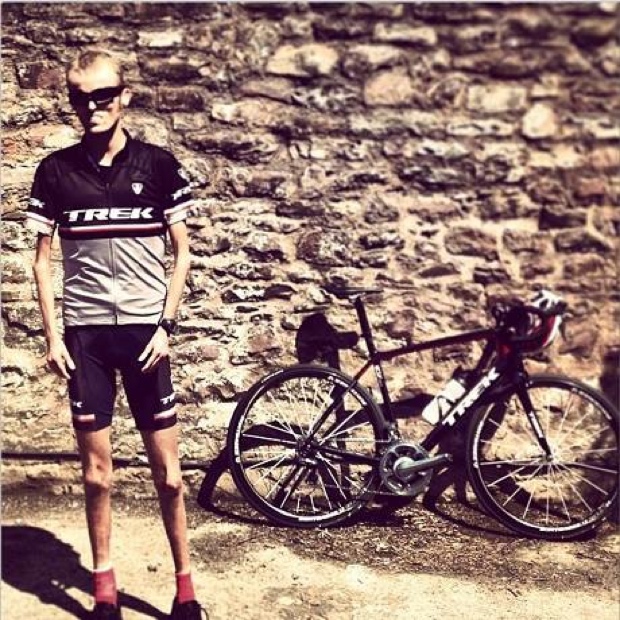 This rambling monologue is, of course, just a reminder to myself that looking good is a goal in itself, and one that I like to think I carry off with aplomb in the absence of any other discernable talent or skills. I raced a track event at the weekend and absolutely bombed, adding new significance to the term 'underperformance'. But it doesn't matter. Because even if my lap times were more akin to the swift walking pace of an asthmatic, I looked good. Let's not kid ourselves. That's what really matters.