The Giro. The fight for pink.
Ah yes. Wine. Espresso. Biscotti. Pasta Bolognese. Beautiful women.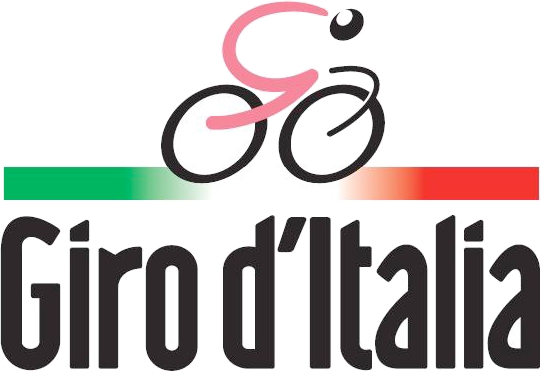 What are my good sensations for this year's Giro? Well, thankfully, there haven't been any evil spectres or nasty foreshadowing of any doping positives prior to the start in Denmark. No, instead, the head gnomes from Aigle have sent out legal man Philippe Vebriest and mouthpiece Stephen Roche to ensure your thoughts on the UCI are top of mind.
I must say, however, I'm mightily disappointed with Michele Acquarone and the boys at RCS Sport for one reason, and one reason only. No Danilo di Luca.
di Luca is synonymous with the Giro. "The Killer" has made every edition in which he appeared an exciting spectacle. His unending attacks, his tireless efforts, and his dynamite hair are going to be sorely missed in this year's extravaganza. Of course, there are always sacrifices that need to be made for the greater good. Yes, the Giro has decided to embrace a broader range of teams. Some of those selections have angered the tifosi, but hey, they are a forgiving lot. After all, they haven't held any real grudges against Davide Rebellin nor Silvio Berlusconi.
So what can we expect from this year's battle for the hallowed maglia rosa?
For starters, Johan Bruyneel will be seeing the career-dissipation light blinking fast and furious out of the corner of his eye. I have to admit, he's tossed his version of an NFL-style "Hail Mary" by recruiting Fränk Schleck into Giro duty. Not only is the elder Schleck riding, but he's doing it without his ever-present sidekick. As @saddleblaze says in the upcoming CCNN-TV episode (due out Friday May 4th), it will remain to be seen which wheel Frankie-poo attaches himself to. Will it be Basso? Will it be Scarponi? Or will Kreuziger finally fulfill his destiny as a Grand Tour contender?
Truthfully, with all the focus on the Olympics and then, therefore, the Tour de France, we're missing a few of the big names on the list of GC contenders. Evans. Wiggins. Wiggo's hair. Wiggo's dour attitude. Wiggo's black cloud of doom.
I'm quite happy with the fact Bradley Wiggins is focusing his energy elsewhere. After his joy-sucking, smarmy, superior, and "I'm very British" performance at the Tour of Romandie, thankfully the Giro doesn't seem to have enough rarified air for the allegedly sanctimonious twit. For all you mad flag-waving Brits, just take a gander at the video complilation by the Romandie folks, who actually complained about his attitude to various bodies of authority.
Moving along….
Back to the Giro. Could we see some epic sprint battles in the first ten days? Absolutely. Renshaw might use the next few weeks to solidify his confidence for the remainder of the year, and vanquishing his former captain in the process might do him well. That is, of course, provided that Australian Cycling will see fit to include him for the Olympics rather than snub him in favour of a blatant Orica-GreenEDGE plant.
Speaking of Orica-GreenEDGE, we've all had a bit of fun with the fact that a company specialising in mining explosives has chosen to sponsor a cycling team. Yes, this has turned into both a blessing and a nightmare for the team, in true pro-cycling fashion. Yes, the company has a rough environmental record, which is, as many pointed out, no different than most nasty multi-national conglomerates. But some others have chosen to put up the blinders and say we should be thankful for any sponsorship money at all coming into the sport.
Really? This sort of attitude is what allows those with heinous agendas to profit in today's world. "Oooh, they have money, we must forgive what they do because they're throwing a wad of cash at us." Let's just say teams, individuals, and businesses who hold themselves to a higher yardstick usually survive longer than those who make decisions based purely upon bottom-line results. Is the Orica sponsorship a bad thing? No. Is it a good thing? Possibly. Time will tell. Maybe their sponsorship and involvement in cycling may just make an impact at the boardroom level and help engage a culture shift. Stranger things have happened.
Back to Orica-GreenEDGE at the Giro. Speaking of High Road sprint train alumni, Matt Goss is another who will be looking to hunt for stages, and he'll have some formidable opposition in the aforementioned Renshaw. Lotto-Belisol has had some early season success, so never count out Adam Hansen or Gianni Meersman.
However, this Giro could be the reclamation of Team BMC's dismal season. With Marco Pinotti the declared GC man, Thor Hushovd stage hunting, and the first Giro appearance of Alessandro Ballan, this team might be able to turn some heads during a variety of stages.
What about Garmin-Barracuda? Jonathan Vaughters has continued to develop his cult of personality, peppering in the right riders to flavor his island of misfit toys. It could net him some huge wins during the Giro, or it might at least give us some entertaining bon mots from the king of PR that is JV.
Who are the riders I'll be watching? This Giro is Ivan Basso's to lose. His season has had a similar start to that of his Giro-winning year of 2010. Similar struggles of form, similar efforts in working for fellow riders like super-domestique Sylvester Smzyd. Speaking of Smzyd, he has the pedigree to be a rather nice complement to Basso on the podium, provided they have the form. The other one I'll be watching is Emanuelle Sella from Gianni Savio's outfit. Savio's squad alway performs well, and Sella is no slouch.
However, the most important aspect of this year's Giro may not be who wins or who loses, but if and when Vaughters and Giro boss Acquarone ink the pre-announced revenue-sharing deal with the teams of the WorldTour and Pro-Continental tour. The important question to come out of this development is, how does this impact the UCI, and does this mean RCS is lining up with the rebel faction against the out-of-touch and out-of-step governing body?