This is one of the most exciting times of the year for me. Christmas, my birthday, my anniversary – nothing compares to the week before the Tour De France. They mystery, the apprehension, the drama, and the analysis of what is going to happen at the Tour is definitively "electric."
Now before all of you get excited and start pulling up your chairs hoping for me to start discussing the parcours, who will beat Contador, or who will win the key stages – this is not what I mean whatsoever. No, I'm describing the media circus that I create with the attention of 900 million viewers upon the sport.
Yes, we usually begin with soft rollouts – allow certain teams to "leak" information of which riders are supposedly moving to which team, then move to the creation of some sort of antagonistic relationship with someone. Last year it was the AFLD. This year we've decided to give the bureaucrats a break and turn our focus to the media. And who better than to pick on but those rotten good-for-nothing Germans who have the Pelotas to have a so-called "Anti-doping team" for a TV channel? Seriously.
I may be guilty of putting enough hot lead into the media carcass to the point that the carcass is nothing but a 3000 tonne pile of bullets. I'm tired of these fooking media shites running to and fro, alternating between fooking whining about "the dopers, the dopers" and "the evil bureaucracy." Since when have you leeches become judge, jury and executioner? When did we actually start giving a shite about your simple-minded opinions? You are supposed to be paid automatons that cover the sport. Impartial. Whether it's good or bad, it makes no difference.
Frankly, based on many of your performances where you think that you are as important as the athlete you are interviewing, by even making references to your bike skills "off the bike," by vaulting through airports, crowing about how your "interval" training gave you an "edge" in making a flight, means that maybe an inanimate object in your possession may just be a better journalist than you.
Now then, let's get to some real work here. I mean, I wouldn't be doing the proper job from the throne if I didn't give you some well-seasoned words of advice. Would you like a few tips on shite-detecting from me? When you're interviewing people and you want to know if they are LYING, try following along with me with these simple steps:
The Detecting Who Is a Fooking Liar's Guidebook:
A. Physical expression will be limited and stiff, with few arm and hand movements. Hand, arm and leg movement are toward their own body as the liar takes up less space.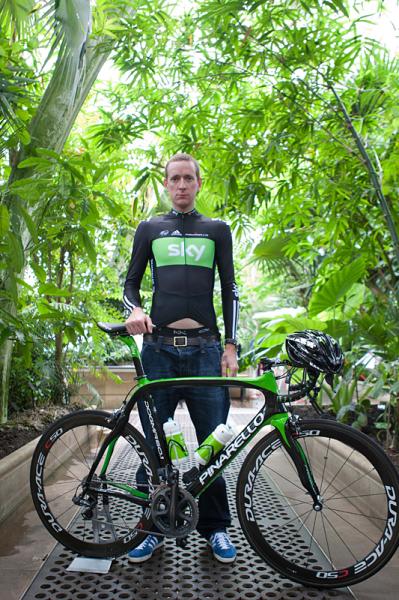 B. A person who is lying to you will avoid making eye contact.
C. Hands touching their face, throat & mouth. Touching or scratching the nose or behind their ear. Not likely to touch his chest/heart with an open hand.
D. Expressions are limited to mouth movements when someone is faking emotions (like happy, surprised, sad, awestruck) instead of the whole face. For example; when someone smiles naturally their whole face is involved: jaw/cheek movement, eyes and forehead push down, etc.
E. A guilty person gets defensive. An innocent person will often go on the offensive.
F. A liar is uncomfortable facing his questioner/accuser and may turn his head or body away.
G. A liar might unconsciously place objects (book, coffee cup, etc.) between themselves and you.
Alright, does this help a little, journalism wannabees? If you see any of these signs, you may want to ask additional PROBING questions.
Since the above isn't occurring, I take exception when all this turns either into a happy wankfest like we suffered through with Lance, to the German's extreme of finding every single shred of partial needles sticking in a broadloom carpet from 1976. Where the hell is the balance? Why do I have to keep telling you lemmings how to do your bloody jobs? Most importantly what the fook is wrong with all you publishers/editors who seem more interested in hiring PR/Marketing grads rather than true journalists? I mean, Stokes, Benson and Farrand are starting to feel pretty lonely these days.
Speaking of lonely, it seems that that interesting and eccentric James Stout has received some notoriety these days, especially after his expose on the fickle nature of the peloton. Only in the puritanical United States would some team paper pusher attempt to kill a contract over a penis t-shirt. Of course, the word "penis" is a pretty sensitive subject due to that Representative from the state of New York. As I told James, I think "Dick" would have slipped under the radar.
Suffice to say, I believe we have a little more work to do to ensure that the riders have a wee bit more protection – while many may say there are two sides to every story and will attempt to work both sides of the aisle, where there's smoke, there's usually fire. Stout's assertions, however clouded by a potentially questionable format, have strong validity, and should be pursued to their conclusion. I recommend reading this link http://www.newcyclingpathway.com/news/blog/the-global-mission-of-team-type-1-and-the-ethics-of-managing-a-team in order to truly see the "Full Monty" of the situation.
However, I digress.
Where was I? Oh yes. Doping and the Tour de France. My favourite time of year. It's like Christmas in a cup. Or a Guinness. Or a big Chewbacca fur coat being worn by Floyd Landis in an Outside Magazine interview. I'm quite envious of Floyd's impersonation of Vin Diesel in that furryesque planetoid in the accompanying photo. Well, at least @neilroad didn't ruin the article. This is the subject that has all the media wringing their hands more than Sally Field on the stage acccepting an Oscar. No, not the fur coat you gits; the subject I'm discussing is the Tour de France and Doping.
We've again inked a deal with the AFLD to cover the field, as we've been accused of ignoring the highest-rated riders in our Index of Suspicion Hit List. Yes, we have 9′s and 10′s, and yes they never were tested, but it does take several letters, emails, and committees to make those decisions when I'm somewhere in China/South America devising more ways to line my pockets — er help raise the profile of cycling throughout the world.
We've got 500 or so shots to find someone guilty. Sure, we primarily focused on the biological passport programme testing, but only because I really doubt anyone would even think about dosing themselves with any EPO-related products these days after the debacles dating back to 2006. Nevermind that many investigations are still open and pending, like Jan Ullrich, but remember, we're all about raising the profile of our hallowed sport any way we can. But enough about this dopage business; I'm sure all of you would prefer to read the analysis of how someone is going to use their defensive skills to somehow magically beat Contador to the Champs.
No, just because in the coming seven days we're going to read more of the following as we get closer to Stage 1: major players falling afoul of the biological passport programme; some Tour Contender will make an inappropriate comment or two about their fellow rider; I might make a statement or two about certain teams having difficulty renewing their WorldTour Status; Italians will be whining about everything under the sun; WADA will be whining about our latest accusations; Floyd will make some sort of defamatory statement about something related to Lance, God love 'em. I know I do.
So to wrap things up, if this sounds like another fooking broken record to those of you who read on a regular basis (that means you @broomwagonblog who hasn't posted anything new since February while I've churned out 16 straight weeks of columns) then I have one suggestion for you: This is my finger, and that's the door.