continuing the discussion uv the EPO effect unburied
how misguided science
buried the EPO effect
cap decided
n see if he was completely wrong
turns out
he probably wasn't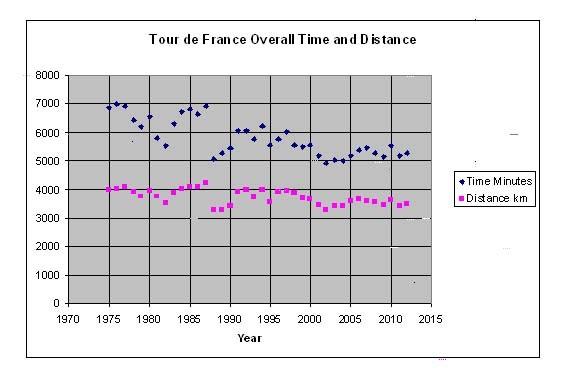 above is what happens if yuh plot TDF
overall finishing times
with distance
across time
yer eye should immediately be drawn to
how the two
consistently vary together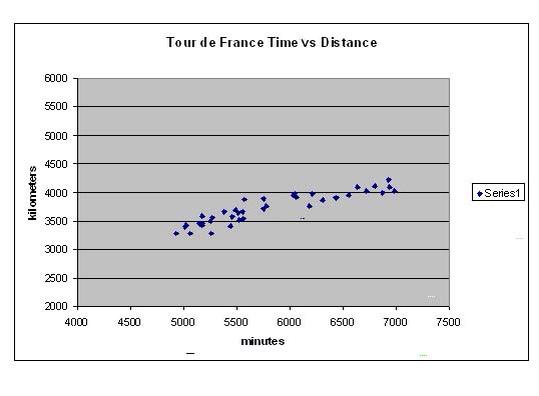 in if plotted time vs distance
yuh kin see the nicely clustered around uh linear relationship
or how
the variation in distance
will explain
most uv the variation in finish times
compared to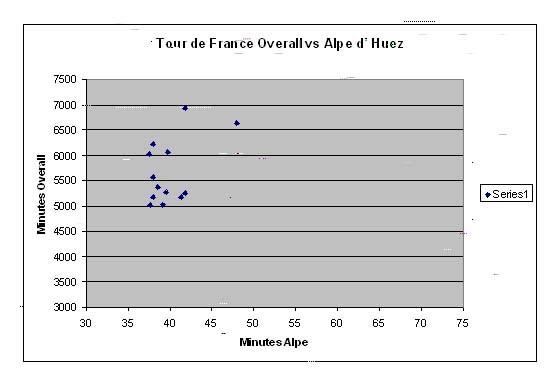 plotting overall finishing time
vs
time at functional power
(in this case alpe d'Huez was used as a consistently repeated climb over the years that would be climbed at FTP)
yuh kin see that while
there may be a weak correlation
the data is scattered
supporting the idea
that overall finishing time
does not necessarily correlate well
with the FTP portions uv the race
fine then
what bout overal speed
does it vary consistently with FTP speed ?
eh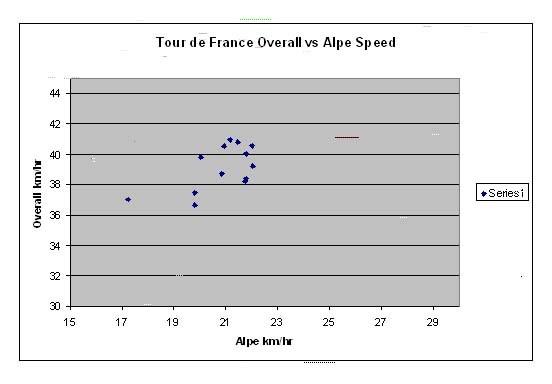 well sort uv
there may be uh correlation there
but again
the scattering uv the data suggests
there are many factors besides FTP
that'll determine overall finishing time
ie
if yer actually trying tuh find the EPO
effect
better lookit were it is a dominant factor
 * * * * *
veloclinic is the reincarnation of one of our favorite Twitter friends, @captaintbag1, whose tumblr blog posts were a kind of blank verse, Tecate-soaked haiku of truthiness that cut through the slick bullshit and to the very core of what is gloriously fucked up about the sport of cycling. Although the Cap may be gone (sort of), his Doctor tbag/Captain Hyde alter ego lives on, and we're glad to share his pithy analysis here. Lest you think these are the idiot ramblings of a madman, we'd like you to know that the doc is a legitimate professional in the science of sports medicine, and a savant when it comes to doping analysis. You have been warned.