If ever there was an argument in favour of race radio it came on Sunday when Filippo Pozzato celebrated what he thought was a hard-earned victory in the Roma Maxima.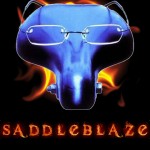 We all know the feeling – when you're standing at the bar and an unfeasibly cute girl seems to be smiling or mouthing something suggestive to you from the other end; you smile back, perhaps even mouth something back in return, but then turn and see that her boyfriend is posited right behind you, blowing her kisses.
Well, imagine being as big a stud as muscle-flexing, tattoo-sporting, wavy hair-growing Pippo and turning round to discover you've been outdone by someone as unassuming and, er, unsexy as Blel Kadri. Che orrore!
A whole 37 seconds after Kadri rode down the paved Fori Imperiali in the shadow of the Coliseum and raised his hands aloft in celebration of his first win since 2010, Pozzato powered clear of the peloton to take what he thought was his second win of the season for new outfit Lampre-Merida.
Pippo wasn't the only one: as the Italian stallion raised both arms in celebration, the man whose place he took at Lampre – the Slovenian Grega Bole (now of Vacansoleil-DCM) – slammed his first down on the handlebars in anger, thinking he had been narrowly pipped for the olive wreath crown.
Several riders even patted Emperor Pozzato on the back after the finish line – and it wasn't until the 31-year-old had a chat with his soigneur that he discovered he'd been Punk'd by Kadri, a French waif once described by his mother as "an angel trapped in a man's body."
"Yeah, I thought I won but after the finish line my physio told me I was second," he told reporters afterwards. "I don't understand because when you don't have the radio it's difficult to look who's in the front, and to know how many riders are in the front. But this is the new cycling."
To be fair to Pippo – if there's one rider who could easily pass under the radar in the peloton it's Kadri, who only decided to take part in the race moments before the start when Ag2R-La Mondiale team-mate Steve Chainel was taken ill.
The diminutive 26-year-old – habitually a failed breakaway artist extraordinaire whose only other professional win came in the Route du Sud back in 2010 – was part of an initial leading group of five riders that broke after 50-odd kilometres of the 180km race.
Kadri put in what looked like to be a Johnny Hoogerland-style death-trap attack on the Campo di Annibale with 40km left to race, shedding his fellow fugitives who were wolfed down by the chasing peloton. A new five-man chasing group formed around Vincenzo Nibali of Astana, but once they realised Kadri had sewn up the win on entering the Eternal City, they sat up to set up the ensuing drama.
Clearly none of them had told Pippo that there was still one rogue Frenchman up ahead. An astonished Kadri rode solo over the line much to the chagrin of local supporters, who were seemingly denied a grandstand finale. He was the first Frenchman to win the race since Charley Mottet in 1989. He was probably the first "angel trapped in a man's body" to win in Rome too.
With no earpiece issuing him a train of tactical tips from his directeur sportif – and with Kadri sufficiently far ahead not to be seen – Pozzato launched what will surely be this season's most fiercely competitive bunch sprint for second place.
The delight on his face as Pozzato crossed the line to 'win' the race he last won in 2005 – back before the re-branding when it was called the Giro del Lazio – was as hard to swallow as a pint given to you by the geeky guy whose cute girlfriend you mistook as eyeing you up at the bar.
Ah, but good old Pippo – giving the Roman public reason to put their thumbs up. There is something anti-climatic about a solo win in these kinds of races – especially when it's delivered by a rider who's not from the area. A rider who only seemed to be taking part in the race on a whim.
Kadri emerging victorious from the Coliseum is something no-one ever expected to see. After all, if there's one rider in the peloton you wouldn't call a gladiator, it's Kadri.
In fact, if Kadri was thrown into the arena opposite Russell Crowe his mortal demise would no doubt be as sudden as it were bloody – probably with some kind of spiked object to the head, or perhaps a double-sided axe cutting him in two and spreading his innards across the sand amid gasps and retches from the baying crowd.
And were Kadri and Pozzato thrown into the ring with an array of nets and tridents and told to fight to the death, we all know that there would have been only one winner.
But sometimes cycling turns up something of a surprise and that's why we love it – just ask Europcar's Damien Gaudin…