Some say cycling is a metaphor of life, with its ups and downs, through all sorts of terrain and all sorts of weather. You control the pace, the direction you're going, and when to go for a ride in the first place.
I have been cycled in groups and alone, and fancy both, depending on shape, form and time of year. Like most cycling fans I dream about ascending and descending the same mountains the pros do, riding the famous parcours as I see on the TV. Some mountains and races are very dear to me; imagine what the Ronde van Vlaandern would have been without the mighty Koppenberg, the Paris-Roubaix without the atrocious Arenberg forest? Or the Tour de France without Ventoux or Alpe d'Huez?
But fear not; your prayers have been heard and there is a solution, as with most challenges. And you don't have to move to Belgium either. The solution is, of course, a sportive. Now I know the readers of Cyclismas are well known to the wonders of cycling, but this could be a help in choosing your next challenge. Many companies specialise in offering all sorts of help connected to sportives, some even arranges one-day trips to famous mountains in France or Italy.
Depending on whether you feel cycling is a metaphor for life and choose a tough stage race or simply wish to challenge your mates on the cobbles of Belgium for a day, there is a race for you.
The term sportive can be a bit limiting, too. Just what does it take to be called a sportive?  Joao Correia's (aka @joaoisme) trips to Chianti feature great cycling, an experience of a lifetime and much more than just cycling. A sportive? Probably not, but still tough to complete.
Stage sportives
There are several to choose from here, some tougher than others. The standard varies a bit too, from "all inclusive" to DIY.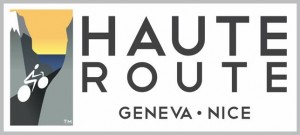 The organiser labels it "Europe's toughest sportive," and I don't blame them. It is a seven-day stage sportive arranged in August, bringing riders from Geneva to Nice. And you can imagine what cols are located between those cities. Fifteen cols in total, 17,000 meters of climbing, but this is a timed event too, with prizes on every stage. Single, duo, or team entries are all admitted, the price is between €595-€630 and includes food, transport of luggage (key factor), massages after every stage and accommodation options.
Phil Deeker's day job is making others experience pain. As the title exposes, they traverse 100 mountains in some nine to ten days, alternating between the Alps and the Pyrenees. Yes, the number is 100, but as you can imagine, not all are Tourmalet-sized. Climbing and astonishing 4300 meters on average each stage, while covering 200 km a day is something for the hardest of nails. But what do you expect from the man who conceived of this challenge and completed the Rapha 1910 Tribute Ride.
Single day races
Italy is home to some of the nicest experiences cycling can give – the Dolomites. Many climbs here are legendary, like the Stelvio and the Gavia. For some reason, I feel Italy is never given the correct status as compared to France, even though there are many climbs and sportives in Italy, too.
The Marathona takes you over seven truly spectacular mountain passes in the Dolomites. The very first edition was held in 1987 where 166 riders covered the course; these days, as many as 9,000 participants gather annually as the organisers have set that number as their limit. Famous pros and ex-pros participate too.
You can choose your own degree of difficulty as well, as you don't have to finish all seven of the mountain passes.
There are also many Gran Fondo events in Italy, check them out as there are too many to mention here.
For those of you travelling to South Africa with your bike, the Argus could be an interesting race to complete. What began as a way to draw attention to the need for bike paths in Cape Town, SA, the Cape Argus Pick and Play Cycle Tour has evolved into one of the biggest bike races in the world. The number of participants can be overwhelming or a nice experience, depending upon your view. The course is about 109 km so it isn't terribly long, however, be aware of the weather. The race was stopped in 2002 due to high temperatures and by strong (gale force) winds in 2009. Cyclists from the pro peloton who have participated include Jan Ullrich, Greg LeMond, South African Robbie Hunter and Lance Armstrong.
This is actually the oldest cyclosportif and is very popular, sometimes being referred to as the Queen Mother of all Cyclosportives. Held annually in France and covering some 174 km and approx 5,200 meters of climbing, this race takes you over all the giant mountains in the Alps: Glandon, Telegraph, Galibier and the notorious Alpe d'Huez. What more could you ask? You'll even get a t-shirt to show off at the local club rides. There are several packages available, but it's best to book in advance as they sell out quickly.
This epic ride is the closest that non-professional cyclists will get to actually participating in the Tour de France. Normally held during a Tour rest day, this legend of a sportive takes you through a complete Tour de France stage, normally a mountain stage. Organised by ASO (the parent company which produces the Tour de France), this is a great event, complete with a voiture balai or broom wagon if you like, so don't show up if your shape is off season…
If you're interested, check out @Cyclefilm's videos of the event, they have loads of great DVDs for your winter turbo-training.
Two of my favourites, as I love the classics and cobbles. They take place the day before the pro races, allowing you to do the sportive, relax, and show up the next day for a chance to see the peloton blast over the same cobbles you did the day before. Every cycling fan should experience the atmosphere in Belgium and northern France as these races take place.
At the Ronde van Vlaanderen (Tour of Flanders for Cyclotourists), you can choose between completing the 70km course and riding 140km; both courses bring you up the famous Koppenberg. And with the Paris-Roubaix, you will add further capital to your cycling abilities too, riding in the Arenberg forest, experiencing the the same pain the riders do.
Summary
I hope this post inspire you to check out the perfect sportive for you. Instead of dreaming, why don't you take the step and commit yourself to it by filling out your entry today? It will do wonders for your training during the winter and you will have the experience of a lifetime, no matter if you view cycling as a metaphor for life or not.
Do you have any sportives you've heard of or participated in or know a sportive which hasn't been mentioned here? Pleae do not hesitate to comment below on your experiences. We welcome your feedback, and hope to get you started with this very complete list of cyclosportives worldwide from Wikipedia.
You can follow Pedalingtheroad on twitter, @Pedalingtheroad, or on his blog – pedalingtheroad.blogspot.com