In his latest column for Cyclismas, Blazin' Saddles drops the wise-cracking facade and has a go at actually writing something vaguely serious…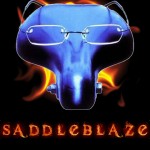 Saddleblaze has a confession to make: he didn't actually watch the 9.6km deciding time trial up the Col d'Eze in Paris-Nice. He was busy moving house and doing chores – but it came as no surprise when he saw that the rubber-faced Tasmanian Richie Porte had picked up both the stage win and the overall victory.
Later, once the dust had settled – or snow, if you're a UK resident – Saddles had a trawl through his feed on Twitter to gauge the public reaction following Team Sky's latest stage race victory. One tweet in particular stood out, and sparked a huge ding-dong debate.
With reference to Porte's victorious ride over Andrew Talansky in the ITT, SuzeCY aka @festinagirl wrote:
23″ that's a HUGE winning margin

— SuzeCY (@festinagirl) March 10, 2013
Respected cycling scribe and bouffant extraordinaire Daniel Friebe (@friebos) replied with a typically measured and insightful tweet:
@festinagirl Huge? Fairly standard. Poulidor beats Merckx by '22 in 69, Michel Laurent by '30 in 76, Roche by '32 (from Indurain) in 89 etc

— Daniel Friebe (@friebos) March 10, 2013
And so sparked a war of words and opinions that rose up and down more ferociously than the raging seas in the terrible George Clooney film, The Perfect Storm (spoiler: they all die).
"Imagine what he'll be like when he loses some weight," quipped @festinagirl with reference to the portly Australian's slightly tubby build.
@daveno7 wow, how fast will he go when he's dropped a few pounds?

— SuzeCY (@festinagirl) March 10, 2013
She then dug up some stats from last year's identical time trial up the Col d'Eze:
@friebos Wiggins, an acknowledged TTer, could only beat Westra by 2″ – Porte smashed the rest of the field without trying

— SuzeCY (@festinagirl) March 10, 2013
Having since watched the highlights of the final stage, Saddles can pretty much vouch that Porte's efforts were not exactly in line with someone "not trying." But for the sake of being an omniscient narrator here, Saddles will keep out of the argument. Besides, as @paddyjim threw into the ring, Wiggins did pick up a puncture during his winning ride last year, so those two seconds are kind of misleading.
"True but winning margin to 10th last year was just over 1min, winning margin to 3rd today was 1min 20+ secs – huge gaps," returned @festinagirl, perhaps confusing the overall GC time gaps with those on the day (third place Nairo Quintana was 23 seconds down and the 10th place rider was 1:06 in arrears – that's to say, "just over 1min").
"You really think 23′ in a 20 minute race is a huge margin? In that case 1min is necessarily suspicious in a 55km TT. Come on," replied an exasperated @friebos.
At this stage, a third party – ACF aka @Acycling_fan – entered the ring with a typically opinionated statement:
@friebos @festinagirl lets cut to the chase. Skys performances hav been US POSTAL style. guys who couldnt climb 1 yr are awesome the next yr

— ACF (@ACycling_fan) March 10, 2013
"Like? Some, not all, have certainly improved. They've also gone from leading teams to riding as domestiques," replied @friebos, matter-of-factly.
"Where was Porte a team leader?" asked @festinagirl, forgetting Porte's breakthrough seventh place in the 2010 Giro while at Saxo Bank. "Sure, Sky super doms have potential to lead elsewhere but that's not unique to Sky."
"Enough. We know what you think," said @friebos, clearly eager to call time on a futile session of Sunday evening verbal fencing (after all, the final episode of gripping ITV drama, Mr Selfridge, was about to begin).
But the author of Mountain High and Eddy Merckx: The Cannibal couldn't resist one final jab of the epée. "You have 7000 followers. Free to say what you like, but that's a big audience to tell that someone is a fraud."
This clearly got up the nose of the Prosecution's tag-teamer @Acycling_fan, who jumped in with a seemingly personal jibe:
@friebos @festinagirl dan, you can keep the public stupid, just like the cycling press did for so Many years with Lance

— ACF (@ACycling_fan) March 10, 2013
"Simply not true. 95% of those who read cycling press had drawn correct conclusion about LA," said the Defence, standing his ground.
At this point in proceedings, SBS young buck Al Hinds, who has followed the career of Porte intently since his time as cub reporter at Cyclingnews, pinged one off in support of the curly-haired Friebe:
@friebos @acycling_fan @festinagirl save yourself the pain mate. Not worth it.

— Alexander Hinds (@al_hinds) March 10, 2013
Clearly irate, the embittered @Acycling_fan came back with another fierce jab below the belt: "Well done Alex, keep the Omertà strong."
Re-entering the room after perhaps warming up some dinner in the microwave (Findus Crispy Lasagne, allegedly), @festinagirl took @friebos to account with his comment about her misleading her lavish hoard of followers on Twitter.
"Not sure what your point is? All views are my own as are yours, presumably?" came the reply, prompting Britain's leading young cycling journalist into a staunch defence of his own journalistic integrity: "I don't and can't print libellous supposition. We're bound by same rules (no, laws) on here, or should be."
There followed a long silence from the Prosecution. Once the case was taken back up, there seemed to be a marked shift from insinuations of doping to accusations of boredom-inducement and suffocation of the mystique.
As if it wasn't enough for Porte to become the first Australian to win Paris-Nice while taking the queen's stage mountain-top finish as well as the final uphill time trial, the Tasmanian was being chastised for doing it in a robotic and dour fashion.
Anyway, time for Saddles to join the fray. Your humble cycling blogger finds the whole verbal spat rather irksome – and entirely symptomatic of the climate brought on by years of lies and shattered dreams.
But here's the thing.
All cycling fans are allowed to be suspicious, for sure, but it's getting out of hand when any admirable performance is greeted with a mass of jeers – a general wave of discontent that has the power to spread much faster in an era where Twitter reigns supreme, where everyone is a journalist and yet doesn't feel they still have to adhere to the same moral framework the profession requires.
Given what happened before with Armstrong, brushes, and carpets, it's become highly fashionable now for people – whether big or small – to throw the book at any performance that outdoes the other lesser performances on the day. There seems to be a consensus amongst a growing majority that no riders can improve without drugs; that riding "intelligently" is just another way of being "better prepared"; that Team Sky's dominance is clearly a case of Groundhog Day.
It seems to Saddles that there are too many nihilistic iconoclasts out there bent on becoming the next Paul Kimmage. (You could say, even, that Paul Kimmage is bent on becoming the next Paul Kimmage – or at least a v2.0 Paul Kimmage – but that's an entirely different tangent.)
Some cycling fans are distrusting of everything not through any measured thought, but on principle (but without principle). They're doing it by default just so they can say – should something emerge at a later date – that they told you so. It's a no-lose situation for them. Team Sky don't get caught out – the suspicion still lingers; they do – hey, I told you so.
Granted, it's probably not enough for many fans to take things on trust anymore. But by the same token, it's not right for default suspicions to precede any form of appreciation of training methods, hard work, dedication and professionalism.
Yes, there's a chance that Sky are US Postal mark two – but there's also a much more likely chance that they are Sky mark one and are precisely what has emerged from the ashes of the American team.
With the top end of cycling relying pretty much on covert doping operations for nigh-on two decades, there was certainly a window of opportunity for a team coming in with advanced training methods centred around squad cohesion, teamwork, and marginal gains.
Yes, it's not to everyone's liking (the 2012 Tour de France was a dire spectacle, to be sure) but it's damned effective.
"There's no secret," said Chris Froome after taking the Tirreno-Adriatico leader's blue jersey over the border on Sunday. "It's just continuing to work the way we worked in the last few years: training, measuring the training, and going back and doing it again. There's not too much to it. It's about getting the basics right."
Vincenzo Nibali would agree – the Italian telling reporters on Sunday that he "paid a price for the infernal rhythm of Froome's team in the finale."
As for Porte, his time at Sky is "totally different" from his stint at Saxo Bank. "There is no other team training as hard as we do," he confirmed. "The proof is in the pudding."
Sky, it seems, have it sorted out. They have a roll call of GC riders – Wiggins, Froome, Porte – all ably supported by an interchangeable array of super-domestiques. The likes of Lopez, Uran, Henao, Cataldo, Zandio, Siutsou, and Kiryienka can all do a job if called upon – and that's not even mentioning the classics riders and all-rounders like Thomas and Boasson-Hagen.
It is any surprise that Sky are so strong with such strength in depth and advanced training?
Yes, many of us share @festinagirl's views when she says she'd much prefer watching riders like Voigt and Voeckler than a group of black-and-blue clad warriors dialing in the required wattage into their powermeters and riding to a programme.
But riders like Voeckler and Voigt are a dying breed. Besides, most of the ones we came to love over the past couple of decades had precisely the kind of preparatory help that many are so quick to accuse Sky of employing.
Fans need to be more realistic. By all means, be cynical – but do so for a reason and not merely in protest. Omertà is one thing, but a persistent finger-pointing and unmeasured hounding is just as bad.