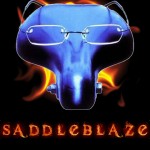 They haven't been separated for long – but already both Bernie Eisel and Mark Cavendish are reminding each other just what their former partner is missing out on in the flat, sandy, and nondescript Tour of Qatar.
While the tall, chiselled Eisel beat out Cav in the battle for crumbs in the opening stage of the race through the flat, sandy and nondescript Qatar desert, the bespectacled mini Clark Kent lookalike from the Isle of Man showed his extinguished Austrian flame that he was still the boss with convincing solo sprint win on Tuesday's stage three and Wednesday's stage four through the flat, sandy and nondescript Qatar desert.
The two companions split up during the winter when Cavendish accepted a job overseas in Belgium. After painful talks, Bernie decided reluctantly (for the two shared a very special connection) that he wasn't prepared to make the move himself. The Austrian powerhouse was content with his current role working in the distribution and delivery arm of UK-based media giant Sky Corp – and the offer of employment for a split role divided between a Brussels pharmaceuticals giant and a laminate flooring manufacturer just did not cut the mustard.
"It wasn't easy," Eisel told media when quizzed about the much-publicised split during the recent Tour Down Under in Adelaide. "It definitely wasn't easy," he added, a salty glaze appearing across those piercing, nutty green eyes of his.
"I think it will take us some time. I think the first real test will be in Qatar when we race each other. That's going to be strange. He's going to be in my way. I'm going to be in his way. He's still one of my best friends," said Eisel in his inimitable Austr(al)ian accent (shall we call it Teutonicaroo? Or perhaps Austratonic?).
Well, Bernie was right. In stage one of the Middle East's premier stage race – which can be pretty much summed up as cycling in an overly large golf (or gulf) bunker – Eisel was very much in Cavendish's way; so much, in fact, that his former lead-out man actually pipped him to the line, Eisel taking fourth and Cavendish sixth, after the big sprinters were denied by breakaway Brent Bookwalter (BMC) and his two Swiss cronies, Martin Elmiger (IAM Cycling) and Gregory Rast (RadioShack-Trek).
Eisel had also previously explained how he and Cavendish had grown apart; how their close bond had unravelled after being probed and explored as far as it could, with Eisel becoming very much the passive 'bear' of the relationship, his input somewhat under-appreciated and taken for granted.
"At the beginning he was like my little brother," Eisel told Cyclismas' own older-yet-straighter-edged sibling, Cyclingnews. "I could teach him things and he taught me a lot, too, but over the last two years I realised I couldn't teach him anything anymore. He's ready. But I still miss him. I miss his reactions. It's like being with family; you know how he's going to react."
Brian Holm, who worked with the pair at HTC and who is now reunited with his protegé Cav at Omega Pharma-Quick Step, is confident his star rider will be able to move on by keeping busy, working hard and mixing "with the Belgians" (although this may be some kind of euphemism for something involving copious swathes of mayonnaise).
"Replacing Eisel doesn't happen overnight," said agony uncle Holm. "At the end of the year, he's going to have a new best friend. It's like breaking up with a girlfriend – you find a new one. Bernie is a fantastic guy. I really like him. I worked with him for five years, but like everything in life, it comes to an end."
Noises from within the OPQS camp suggest that Cavendish has not replaced Bernie with a big Belgian; instead he is grooming Matteo Trentin, the young Italian sprinter. Their levels of flirtation have reached such an advanced level that Cavendish is already posting photos on Twitter of his room-mate snoozing in their large double bed.
Seeing his ostensible replacement in such a tender snapshot is said to have deeply saddened Eisel, who was driven to remind Cavendish just what he was missing with his fourth-place ride in the opening stage of Qatar, from the improbably named Katara Cultural Village to – that's more like it – Dukhan Beach (via sandstorms, gale force winds, and broad motorways).
Cav gave his ex a metaphorical slap in the face on Tuesday, biting back with a well-oiled win after seeing his former right-hand-man only manage to guide his new Norwegian partner to a sixth-place finish. He then further compounded the misery on Eisel with a second win on Wednesday – achieved without anything remotely resembling a lead-out – to take the leader's gold jersey.
The whole dynamic is a bonanza for psychologists the world over.
"Cavendish was able to move on from his previous ex, Mark Renshaw, very easily precisely because Renshaw was no longer anywhere to be seen in the workplace," said Professor Karl-Heinz Konfitüre der Träume, a relationship psychologist from the Institute of Zwolle (currently on sabbatical from the Humanities department of the University of Saxony).
"But things initially appeared very different with Eisel. The Austrian is so hurt he's been reduced to passive-aggressive games – pipping Cavendish in a worthless sprint in a vain attempt to make the Englander so sad and wistful that it not only affects his performance, but also makes him desire for the ultimate forbidden fruit.
"In Germany we have an expression – lebenslanger rhabarbermarmeladeschatz leidenschafts – which roughly translates as 'the treasure that is a sumptuous rhubarb marmalade made from a lifetime's passion'. Well, Bernie wants Cav to think of him as a particularly tasty jam that can no longer grace his pretzel."
Professor Karl-Heinz does not envisage a happy ending for either party.
"What was a rather civil partnership may now plummet to something noxious, rum, and unsavoury. In Germany, we say unschmackhaft untergang seelisch – which loosely translates as a type of unpalatable emotional sunset. With Cavendish coming out on top for two days running, I wouldn't be surprised if Eisel now reacts by trying to win the Qatar king of the mountains competition – he will be that disorientated.
"To make matters worse, Cavendish's gold jersey will remind Bernhard of the gold jersey he helped his former HTC brother win in the 2010 Vuelta. Imagine that: it's like a girl seeing their ex partner – how do you say? – out on the pulling while wearing that snazzy shirt you bought for him for his birthday. There will be some tears in the pillow tonight in Qatar."
In an aside, the pensive German professor explained his reservations about Qatar being on the World Tour race calendar in the first place.
"Cycling is as much about the journey as the result; the geography, history, and gastronomy of the area being traversed is integral in the enjoyment of the race from the spectator's point of view as well as for its place in posterity. In this respect, Qatar is merely a long-haul stop-over for a bunch of cyclists making their functional journey back from Australia to Europe," he said, before being wheeled back to the institute for his afternoon cup of cocoa.
Regardless the benefits or disadvantages of holding an early-season stage race in a petro-fuelled pancake-flat desert deprived of delectable podium girls or anything remotely resembling a twin peak, the road is clearly going to be a bumpy one for at least two riders this week as Cavendish and Eisel get to grips with life apart.