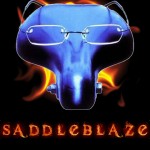 Around the same time that Team Sky lost their grip on the leader's ochre jersey Down Under, the two men who will spearhead Dave Brailsford's assault on world domination in 2013 sat alongside one another in the Majorca's holiday resort of Port de Alcudia.
One would say Bradley Wiggins and Chris Froome were chewing the fat – but there wasn't much blubber on display. These two men look lean and mean as they approach a new season with a huge weight of expectation on their narrow, bony shoulders.
The long and unruly mop adorning Wiggins' head was mirrored by the shorter and more severe closely-cropped fuzz of Froome – the army-style cut perhaps an act of defiance on the face of things. (Quite where that puts Brailsford, with his own bald pate, is anyone's guess.)
A few blocks down the road from the swanky hotel that is Team Sky's winter training base was the spot where a topless post-Olympics Wiggins was photographed, half-cut, crouching on a kerb with a fag in his mouth back in those heady days of August.
The only fag on display five months later in January was Froome himself.
After all – in the British private school system, a "fag" does indeed denote a younger pupil required to perform certain menial tasks for an older pupil of higher class. Such tasks can include warming loo seats, toasting crumpets or – in the case of Froome – fetching bidons and withstanding the bullying from the boys from other schools while protecting his institution's Head Boy through thick and thin.
(Conservative Prime Minister David Cameron's fag, incidentally, is how the British media cruelly – albeit deliciously – portray Nick Clegg, the Liberal Democrat leader and other half of the faltering coalition government.)
Should Sky want to top the school tables this year for Headmaster Brailsford, they will have to hope their own coalition delivers the goods – and former fag Froome was quick to remind reporters out in Majorca last week of his leadership qualities.
"I was a Prefect at school," he said with a grin, clearly eager to clear any doubts as to who will be whipping the cane this season for the Rapha-clad road racers.
Froome stressed he was "100% certain" of his position as Sky's team leader for this year's 100th edition of the Tour de France. Wiggins may be the team's Alpha male – but Froome the Beta rider has his heart set on being a Rapha world-beater in 2013.
Asked whether or not he expected the loyalty he showed to Wiggins to be repaid come July, Froome again played the percentages card. "100%," he replied. "The team's success depends on that – that everyone buys into that plan. If everyone's off doing their own thing it's going to be a circus."
Going off and doing his own thing is the preferred means of functioning for Wiggo the circus master, who notoriously loves to train alone with only the laptop of Tim Kerrison, Sky's Head of Performance Support, as a companion.
While Froome is adamant that "this year, our roles will be reversed and he'll be doing the job for me," Wiggins for his part only admits that "the likelihood is that Chris will be the leader and I will be there in a supporting role."
The knighted bicycle rider did enough to suggest that all was not plain sailing in the Sky camp by underlining he still harbours a strong desire to win the Tour again. "It may be this year, it may be next year," Wiggins said, cryptically.
Indeed, despite all the bullish talk from Froome, rumours of late suggest that Kerrison, Sky's numbers man, is secretly convinced that Wiggins can use the Giro to his benefit and arrive in Corsica for the Tour's grand depart even stronger than last year. So while Froome is currently being touted as Sky's trump card, things could pan out very differently when the pair meet up in the school playground.
If this Morcambe & Wise comedy sideshow wasn't enough as it is, imagine how it would have been had Vincenzo Nibali made it a right Goon Show by joining Sky back in 2010. This, admitted the new Astana rider in an interview last week, is indeed what the Italian regretted he had not done.
"Do I wish I'd signed? It was a new team and I was looking forward to being part of a big international team. Yes, I wish I'd been able to ride for them then," Nibali said.
Of course, quite what would have happened to Nibali – who did after all win the Vuelta in 2010 with Liquigas – had he joined Sky is anyone's guess. In fact, quite what would have happened to Sky is perhaps just as pertinent a question.
Had he joined at the team's inception, would Nibali have have adopted the Froome role as Wiggo's fag – or would Team Sky's first grand tour winner have been an Italian (albeit one coerced into growing his sideburns and uttering cockneyed profanities like a pizza parlour waiter in Clerkenwell)?
Back in 2010 nobody could have expected the meteoric rise of Froome, the former Barloworld rider who for years battled against a rare African parasitic disease of the blood; a rider who, nevertheless, according to The Guardian newspaper on Saturday, "showed real potential" in 2008 when "competing on Alpe d'Huez against a formidable climber and doper in Denis Menchov."
Such accusatory vernacular was a bit gung-ho for even The Guardian, which quickly amended its online version of the article to downgrade Menchov to a plain old "formidable climber" – no doubt following a quick call from the Silent Assassin's lawyers. (And there we were thinking that the Operacion Puerto trial wasn't due to open for a couple of days…)
Anyway, back to Nibali and his hypothetical position in Sky. Given what has happened over the past couple of seasons – Froome's rise coupled with Wiggins's wins – the Italian probably would have found his way to Astana this season anyway.
As it is, like he was in the 2012 Tour, Nibali will be one of Wiggins' main opponents in the Giro this May. But the question remains: will Wiggo ride the Giro all-out to win, or with a view to taking his form into the Tour as Sky's star pupil?
"I'm a reasonable guy. I'm not a dictator," claimed Wiggo last week in Majorca. From the unchained subject sitting next to him, was there a perceptible frown from Froome?