Team Sky handlebar sponsors, Pro, have revealed a revolutionary new handlebar developed to assist the FroomeWhippet assault on the 2013 Tour de France, clearing the path for Africa's first grand tour winner.
The bars will only be used by Sir Jeremy Wiggins to push aside all the air from the vicinity of his trusted team leader.
The clever attachment has been tested in Sub-Saharan Africa, as no wind tunnel is sturdy enough to handle the nano-vortex created as it scythes through the air on the front of the former Mister Wiggins' Pinarello.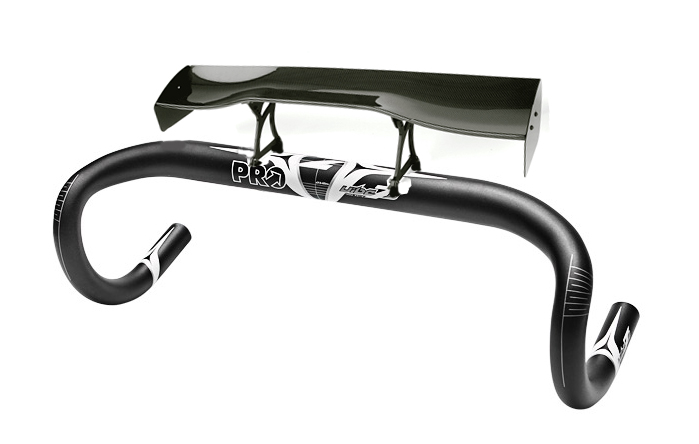 Data hastily scribbled on a napkin suggests that a rider seated behind Wiggo actually has to feather the brakes on climbs to prevent them overtaking their former leader.
"When the other Sir told me that I was only allowed to win the Giro and Liège-BastogneLiège this year, we looked earnestly at the best way I can help Chris after he had laid it all down for me last year. I feel that pushing aside most of the air in France is the least I can do. The major lifetime achievement of gigging with Sir Paul Weller was simply down to Chris not attacking me that often in 2012, and so it's time for me to do my part and maybe get him a gig with Rihanna."
In preparation for use of the FrancoFoil™, as it has been dubbed, the ASO will be installing handrails along the main climbs to prevent spectators from being sucked into the Team Sky mean machine.
Outgoing UCI president Pat McQuaid welcomed the device as "an innovative new development that would, in time, lead to greater understanding of the issues I faced in doing what Hein told me. This socks and saddle-angle nonsense made me sad and I sincerely hope the FrancoFoil™ can finally bring about fair wages for women professional people. Jambo mother Africa."