Dan Kalbacher (@Sprintuer) is a blogger, cycling fan, neo-racer, and law enforcement official with a degree in Criminology, Law and Society. He brings a unique understanding of the Armstrong case to us in this op/ed piece.
His views are his own and do not necessarily represent his jurisdiction's positions, strategies, or opinions.
You can read more of his writings by following him on twitter and on his blog.
* * * * *
For the past week I've been following a lot of chatter around social media leading up to the impending USADA release of their case against Lance Armstrong containing their reasoning to ban him for life and strip his results.
This kind of speculation is normal, and in all honesty I'm curious myself to see what the evidence is. However, I'm seeing increasing talk of "Why was the criminal investigation dropped?" or the "Federal prosecutors are going to look bad and have a lot of explaining to do" when everything comes out.
Looking at all this and also the fact that I've written about the criminal side of this subject before, I've come to realize I need to remind some people the key and very important differences that make the federal criminal case different from the USADA case against Lance which found him guilty of being a drug cheat.  Some people aren't going to like hearing this cold, hard truth, but in my line of work of law enforcement, the truth – though it can hurt sometimes – often makes this occupation difficult, but also tremendously rewarding.
The criminal investigation against Lance Armstrong was dropped.  Yes, it was done very abruptly and suspiciously, even though it was the correct decision and one that rested exclusively on the federal prosecutor in charge of the case.  Prosecutors make decisions every day that upset or aggravate their partners in law enforcement, and many times the logic and rational isn't initially clear. In court, the prosecutor is the one responsible for trying the case and must answer to the judge presiding over the case once the case goes to trial.
The prosecutor, not the investigator is the one who has to prove the case to a jury of twelve beyond a reasonable doubt. Do prosecutors sometimes make the wrong decisions?  Absolutely, they are human just like the investigators who gather the evidence, but we trust their decision-making and can't second guess every decision they make because we don't agree with it.
Given the extreme backlash that has followed the prosecutors since dropping the case, I strongly believe many people still would not be happy with any reasons they gave for dropping the case.  Could political pressure have played a role in the decision? Absolutely, but it didn't have to.  It is hard to explain to people who already had their minds made up and who lack the specialized education and training in criminal law why you are doing something they do not agree with, or make them understand why certain decisions are made.
Now, let me go further into the more pressing issue here – outlining the daunting task prosecutors would have faced had the indictment against Lance Armstrong been made, a task which the USADA does not have to deal with when they bring cases against athletes.
Anyone who has practiced criminal law, studied it, or in my case brought criminal charges against individuals, knows that you only need probable cause to arrest an individual, but to obtain a conviction of guilty the government must prove their case beyond a reasonable doubt.
It's easy to read a description of what "beyond a reasonable doubt" means, or watch a television courtroom drama talking about it, but it's a whole different experience when you are doing it in real life (like I do).  Criminal law places the entire burden upon the government to prove their case against the defendant, who in turn, has no responsibility to prove they didn't do it or that they are in fact innocent.  They are already viewed as innocent coming into the court (innocent until proven guilty).
It's also a system with various safeguards in place in order to protect the rights of the accused, who is considered innocent until tried in a court of law, not the court of public opinion.  Relating to the criminal charges, Lance Armstrong is innocent because he has yet to be proven guilty in a court of law, the only place it matters at the end of the day. Criminal law follows the principle that it is better to let many guilty persons go free than to have one innocent person suffer a wrongful verdict, and the courts will do everything to ensure adherence to a much higher burden of proof than in an anti-doping case.
The burden facing Lance at the USADA level is known as a "comfortable satisfaction," which was changed years ago from "beyond a reasonable doubt" – a standard which is so significantly less stringent that it is almost laughable, and the reason why so many athletes are found in violation when charged.  The significantly different standards of judgment between the two systems is the sole reason why the USADA had a much easier time "proving" their case against Lance Armstrong when compared to that of the federal prosecutors.
The most important thing to take away when reading the USADA report – that people may not recognize – is the fact that all the evidence in the USADA case against Lance is one-sided. Because Armstrong opted not to proceed with arbitration and enjoy "his day in court" so to speak, he was automatically determined to be at fault.  Does that matter at the USADA level?  No, absolutely not, and the rules are written such that when an athlete declines to contest the charges against him or her, this will be the end result.
However, we MUST remember that if federal prosecutors reopen the criminal case against Lance Armstrong (and I highly doubt they will), then every single piece of evidence used to find Lance guilty of doping by the USADA will be subjected to the most intense scrutiny and cross-examination by extremely smart and intelligent attorneys.  (It is also important to note that Lance's criminal defense team is probably the best in the country. They were significantly more prepared than those who represented him in his USADA case.)
So when everyone is talking about the massive loads of evidence pointing to Lance's guilt in the USADA investigation, remember that none of it has withstood any scrutiny from Lance's defense lawyers who would be zealously advocating in defense of their client before a court of law.  That evidence will have to withstand massive cross examination that only needs to raise enough doubt to convince one jury that the government failed to meet their burden of proof.
It's a lot harder to convince a jury of twelve men and women to agree on a verdict when there is a significantly higher burden of proof than it is to get two out of the three arbitrators to agree in an anti-doping arbitration hearing.  If anyone disagrees with me, then they either have never been involved in a criminal case or they have and they don't want to publicly acknowledge it.  Even in jury trials where I think it's a "slam dunk," until that jury comes back and renders a guilty verdict there is always that lingering doubt of the unknown. There is no such thing as a "slam dunk" case in criminal law.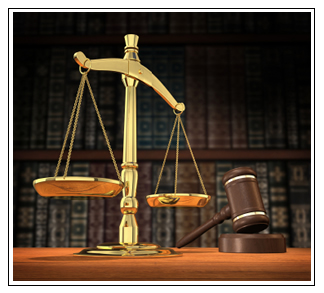 The "USADA was able to make their case 'stick' while the U.S. Attorney's Office could not" headline was so incredibly misleading that it was the reason I decided to pen this Op-Ed. It's just not that simple. The headline fails recognize the key differences between a case that federal prosecutors had to prove in a system protecting the accused against a powerful government with its vast resources versus a system under the USADA where the same protections do not apply.
It's easy to make your case stick when it's not challenged and subjected to intense scrutiny and cross examination when a person's liberty and freedom are at stake.  Whether or not the testimony given before the USADA and the federal grand jury was consistent does not make a bit of difference until it holds up to cross examination and other rules of evidence in a court of law.  This is the cold, hard truth that faces prosecutors and law enforcement officials every single day.  The dropping of the federal investigation helped propel the USADA into action in bringing a case against Lance Armstrong that federal prosecutors could not.  It's not the fault of prosecutors, as they're under an intense burden, and rightly so. Lance could have potentially gone to prison as a federal felon, and our legal system wants to ensure that an innocent person is not punished, thus they will always err on the side of protecting the accused.
All citizens in this country are entitled to be treated equally and fairly under the law, even bullies and jerks like Lance, and nothing will ever change that. But because cheating in sports is not a crime, our legislature created the United States Anti-Doping Association to oversee activities that aren't governed by the rules of law. As we've seen, proving these cases in a criminal court is difficult, as evidenced in the supposedly "slam dunk" cases against Roger Clemens and Barry Bonds, neither of which turned out well for federal prosecutors.
This does not discount the efforts made by Jeff Novitzky and his investigators in pursuing their cases, but when prosecutors feel the facts and evidence don't hold up to proof beyond a reasonable doubt, they have a fiduciary and legal responsibility to drop the case.  If you can objectively look at the differences between the federal criminal case and the USADA case, it is clearly evident that both cases turned out exactly how they should have.  Doing to the right thing isn't always going to make you popular, but we don't go into law enforcement to be popular. Rather we do it to do the right thing even when it's not popular.