Updated 14 March 2013
A few days ago, Irish journalist Paul Kimmage congratulated Daniel Benson of Cyclingnews for being the only journalist to ask Sky rider Mat Hayman about his relationship with notorious former Sky doctor Geert Leinders. While it's admirable that a single journalist asked a single rider about a single doctor, how many more doctors should we be asking about, and how many more questions should we be asking?
What follows is a run-down of just some of the more notorious doctors currently earning a living in the sport of cycling.
Daniele Tarsi – Vini Fantini
A colourful character who has been around for a fair few years. He's been team doctor at, amongst others, ZG, Refin, Casino, Saeco, Lampre, Phonak, Acqua Sapone, and Farnese Vini.
Back in 1998 Tarsi was involved in the Bologna doping scandal and stood trial along with Ferrari but was eventually acquitted in 2004. In 1998 while doctor at Casino, Rodolfo Massi took the polka dot jersey in the Tour before being arrested the next day for use and distribution of drugs. Other riders Tarsi "coached" included Hamilton, Camenzind, Bo Hamburger, Di Luca, and Piepoli. He was also the doctor in charge when Patrik Sinkewitz was busted in 2011 for HGH use while at Farnese Vini. Interestingly, Tarsi is secretary of the Italian Association of Cycling Doctors.
Andrea Andreazzoli – Astana
Former doctor at Lampre, now at Astana. Andrea was investigated as part of the Mantova investigation, but was cleared in January of 2012 and adjudged to have committed no crime. In fact, he was described as "a respected professional of the first order who had seen his name sullied by a bad history of doping in cycling."
Marco Pallini – Team Columbia (was Astana in 2012)
Another colourful character. Been around a while, doctor at Jolly Componibili, Mercatone-Saeco, then Lampre, Tinkoff, and Astana. Some of his athletes include Cipollini, Salvoldelli, Gotti, Cunego, Astarloza, and Contador. Has followed Marinelli and Bontempi around for a few years. Being investigated currently as part of the Mantova enquiry.
Simone Uliari – Astana
The respected Uliari has had articles published in conjunction with none other than the equally respected Francesco Conconi. Uliari has been overshadowed somewhat by other Conconi disciples such as Ferrari and Cecchini.
Max Testa – BMC
Early in his career, Testa worked as a team physician for several European teams, including 7-11, Motorola, and Mapei. Stephen Swart recalls an occasion when the team gathered in Testa's room, where he had a centrifuge to check that their hematocrit was as close to 50 as they could get prior to the 1995 Tour de France. Testa even had his own lab on Lake Como where Armstrong, Andreu, Livingston, and Hincapie all lived and trained. Testa told David Walsh for LA Confidentiel "My job was to discourage them from taking things but at the same time leave the door open if they had a problem." Has worked with a diverse range of cyclists, including Lance Armstrong, Levi Leipheimer, Andy Hampsten, and Davis Phinney. Testa and Dr. Eric Heiden, the former Olympic speed skater and cyclist, are long-time friends and medical colleagues. Heiden persuaded Testa to come to the United States, and together they developed the UC Davis Performance Center in Sacramento, Calif. Heiden and Testa moved their respective practices to Murray, Utah, in 2006 to work with The Orthopedic Specialty Hospital (TOSH) and with various Olympic teams, including speed skaters and cyclists. Testa runs his Max Testa Training Centre there in addition to his work with BMC.
Giovanni Ruffini – BMC
Giovanni was previously at Mapei where he worked with Max Testa, and in 2010 he moved to Footon Servetto were he worked alongside the infamous Ibarguren Taus.
Dario Spinelli – BMC
Worked at Mapei with Ruffini and Testa.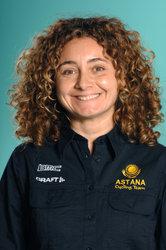 Raquel Ortolano – Euskaltel
The first female on the list. She was the team doctor at Liberty Seguros at the time of the Puerto raids. Somehow she got herself a job at Astana until Vinokourov was caught blood doping, and eventually left the team when Johan Bruyneel arrived and cleaned up the team/brought in his own doctors (depending on which one you believe)
Sergio Quilez – Euskaltel
Also on the medical team at Liberty Seguros with Ortolano at the time of the Puerto raids. Both he and Raquel are called as witnesses in the 2013 trial.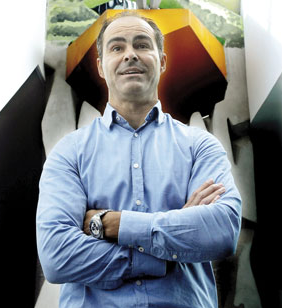 Manuel Rodriguez Alonso – Orica GreenEDGE
Manuel Rodriguez has been around a bit: doctor for the Spanish Olympic committee from 1996 to 2004, and Team Doctor at ONCE, Mapei (with Testa and Ruffini), and Quick Step. He even did a three-year spell at Real Madrid as their professor of nutrition counseling and sports performance. Former pro Patrick Sinkewitz explicitly named Rodriguez as administering doping products at QuickStep.
Massimo Besnati – Katusha
Katusha team have helpfully removed the names of all of their doctors from their website, so maybe they all left at the end of 2012, but up until that point, Besnati was most certainly their lead doctor. Formerly with Mapei-QuickStep, Alessio-Bianchi, and Fuji-Servetto before moving on to work at Footon with Ibarguren and Ruffini. The Italian is a fierce defender of the notorious Luigi Cecchini, and was investigated in 2001 and prosecuted for possession of steroids while Mapei team doctor.
Thomas Klimaschka – Katusha
Formerly at Leopard Trek, he is most well known for being the doctor at Phonak from 2004 to 2006 before moving on to Predictor Lotto. Names such as Botero, Hamilton, and Landis have all tested positive under his supervision. After the publication of The Secret Race, Tyler Hamilton stated in a German news interview that he was transfused during the 2004 Tour de France by Phonak team doctor Klimaschka when Fuentes couldn't get to him because the hotel was surrounded by press.
Andrei Mikhailov – Katusha
Was the doctor at the centre of the TVM scandal in 1998. Was found guilty of supplying EPO and sentenced to one year probation and fined 60,000 Francs (about $8000). Previously at Collstrop, Lotto, and Unibet.
Carlo Guardascione – Lampre
Been at the team since around 2005 and before that was at Saeco. Is currently being investigated in the Mantova Enquiry.
Emilio Magni – Liquigas Cannondale
Emilio started out as Team Doctor at Mercatone Uno, where he was hired specifically to look after team leader Marco Pantani. In 2001 he moved to Fassa Bortolo where, in 2001, he was the subject of an investigation into doping practices. He was alleged to be responsible for doping the likes the of Bartoli, Casa Grande and Rumsas. Currently providing medical advice for young talent Peter Sagan.
Roberto Corsetti – Liquigas Cannondale
Believed to be one of the redacted names in the USADA documents. Corsetti represented Franco Pellizotti in his case against the Italian National Anti Doping Agency, which saw Pellizotti cleared.
Jesus Hoyos – Movistar
Formerly at Banesto, Hoyos was one of three doctors, along with Celaya and Fuentes, who went on the offensive in November 2000, attempting to refuting then-UCI President Hein Verbruggen's claim that "organised doping may exist in the sport." Oversaw Alejandro Valverde's training in preparation for his return to cycling as a Movistar rider following a two-year doping suspension.
Jose Ibarguren Taus – Quickstep
Ibarguren really needs no introduction. Formerly the doctor at Lampre, Euskaltel, Saunier Duval, and Footon Servetto. You can read more about him here.
Yvan Van Mol – QuickStep
Formerly the doctor at Mapei, he has now been with Lefevere in excess of ten years. Accused of administering doping products by numerous former riders. In 2007 he admitted being aware of doping at Mapei but denied actively participating in it. Also in 2007, an anonymous QuickStep rider – in a leaked email that forced Johan Museeuw to admit to his own doping – said, "At QuickStep there are three levels. The bottom level, who receive nothing, Lefevere barely knows their names. The second level, the key domestiques, they receive a little. And then you have the top guys, they receive EPO, HGH, Cortisone, whatever they need. You pay Van Mol a set amount each year, and he makes sure you have the supplies and tells you the quantities."
Pieter Lagrou – Vacansoleil
Part of the 2009 Astana team that was investigated after transfusion products were found dumped in the trash.
Geert Leinders
Long and checkered past. Makes a cameo appearance in Joe Parkin's 2008 book, A Dog in a Hat, as the doctor who doped riders as witnessed by the author during his career racing professionally in the European classics and kermesses. Most recently affiliated with Team Sky, the ex-Rabobank doctor has been in the press a lot of late. Accused by many former Rabobank riders of doping them during his time with the team. Michael Rasmussen named Leinders as being at the heart of the Rabobank doping culture. Leinders was questioned in January for three hours by Belgian cycling authorities as part of their ongoing criminal investigation of him. He joined Sky late in 2010 and left the team in 2012.

Team Sky have undoubtedly made a rod for their own back with their "clean team" policy by then hiring a doctor who we now know was behind much of Rabobank's doping program during the last decade. But it demands that we all – journalists and fans alike – ask the question, "Why aren't we asking a lot more questions of a lot more teams about a lot more people?"
Editor's note: we acknowledge the work of http://www.dopingzaak.nl/ and http://www.dopeology.org/ in creating extensive databases where you can further research this topic.