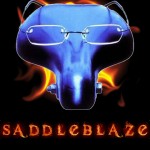 The Hell of the (Italian) North came a few weeks early in Sunday's snow-spattered Milan-San Remo, which reduced a peloton of grown men to frozen tears and congealed grimaces of the kind even Michele Acquarone could never elicit.
"It's snowing so much this could be biathlon," tweeted Argos-Shimano's Koen de Kort during the enforced 50km bus transfer time-out. "If so, can I be shot first?" he added, deploringly.
Funny Koen should mention biathlon – for it was the ski-and-shoot winter sport that was running on Eurosport before the Milan-San Remo feed was fired up. When the coverage did start, confused spectators would have been forgiven in thinking Eurosport had picked up the rights for a new type of cross-genre sport: snow cycling with pensioners.
For the riders rolling into a blizzard-consumed Ovada (117km from the start of "La Classicissima") it looked as if they were knocking on heaven's door.
David Millar posted a string of images from the Garmin-Sharp team bus showing his team-mates sporting white snow beards on their puffy faces; Robbie Hunter had about four chins and looked as if he were old enough to be Chris Horner's son; Millar's sun-glasses (ski goggles?) were covered in a layer of frosty slush, while everyone's helmets were encrusted with a thick layer of ice.
There were reports of many riders breaking down in tears while at least two riders reportedly had icicles hanging off their earlobes.
"Riders were shaking so badly they had fallen off their bikes," said GreenEDGE DS Neil Stephens. Indeed, the very same thing happened to the Australian team's 2011 champion, Matt Goss, who took a tumble with a cluster of other riders ten minutes before the break. Viewers on Eurosport probably thought they were watching the ski jumping.
For Tom Boonen, it was all simply too much. Having last year fine-tuned a propensity for falling off his bike into a masterclass of one-day domination, Boonen was understandably adverse to jeopardising his forthcoming Belgian Classics campaign by persisting in trying to break his duck in a race that was fast becoming a chilling circus of intolerably brutality.
"I think my decision says enough," an irate Boonen told Sporza in a case of towel-in and toys-out. Although clearly Tommeke didn't think his decision had said quite enough, for the donkey-owning ace went on to explain: "This is partly a precaution but also a statement to the organisation. They knew long enough that there was so much snow on the road. What happens now is the fault of the organisation. Have you ever wanted to bicycle through the snow? There are nicer things than this. I'm completely frozen."
There are indeed nicer things than a freezing ride through the snow. A warm bus transfer, hot shower, change of clothes, bowl of pasta, cup of tea, and free WiFi, for starters.
But imagine getting all those things – and then having to go out and brave the elements yet again. For another undulating 125 kilometres. Along the coast as waves are crashing against the shore. In temperatures close to zero. And while it's raining more than your average day in London.
"I don't know whether the first or the second part was the worst," said Edvald Boasson Hagen. "Both were very cold. The first part was more comical, the second part was only hell."
Clearly accustomed to the volcanic heat of Mount Teide, Boasson Hagen was one of 67 riders who could not complete the race. The list included three of the initial six-man breakaway whose 7'10" advantage from the opening alpine segment of the race was carried over after the restart.
One of the riders from the break who did stick it out was Lars Bak. Of all the escapees, the big Dane looked in the most discomfort – in particular with his hands. On numerous occasions, the Lotto Belisol giant was seen blowing into his gloves as well as squeezing out the water.
Matteo Montaguti, one of the fugitives who called it a day once caught 30km from the finish, looked utterly miserable throughout the whole afternoon – as if he were merely riding as some kind of Homeland-style interrogational punishment. (Perhaps Abu Nazzir and Agent Brody had commandeered the Ag2R-La Mondiale team car – giving all their riders good reason for wearing brown shorts.)
Vincenzo Nibali, who in better conditions would have targeted making some headway on La Manie, if not the opening Passo del Turchino, suffered all day with the cold. Over each of the 'tre capi' climbs Nibali was barely hanging onto the back of the peloton. He changed his gloves numerous times and once – on the Capo Soprano – even appeared to stop beside the road for a total clothes change.
Poor Nibali. The Shark is used to a warm jet-stream. Nothing had prepared him for this. It was as if he'd been swimming around the Mediterranean in the hight of summer, fallen asleep, got caught in a current, and awoken in the Arctic Ocean surrounded by penguins in black and white capes. With the outcome looking more and more like it would be decided by a sprint, and the Sicilian's hands getting colder and colder by the pedal stroke, Nibali jumped into the team car on the backside of the Cipressa.
"This was just a black day in every sense of the word," the Astana star said. "There was a moment when I thought maybe I had chosen the wrong sport," he added, perhaps thinking about biathlon.
The irony of the whole disjointed day was that – despite the snow, the tears, the enforced break and shortened parcours – it was still shaping up to be a two-way battle between the two pre-race favourites of Peter Sagan and Fabian Cancellara.
Sure, Sylvain Chavanel (who we all thought had withdrawn) and Ian Stannard provided some much-needed sparks of uncertainty, while a late surge from Taylor Phinney (who we all thought had withdrawn) was the requisite stimulus for one final curveball.
But in the end, Sagan had the simple task of winning a six-way sprint and he did so with consummate ease. Except he would have done had he not ballsed it up.
The Slovak sensation was paying too much attention to Cancellara and having led out the final sprint early, he seemed to take his foot off the accelerator inside the closing metres to allow Gerald Ciolek to nip through for an unexpected win.
Sagan, who hasn't had much of an opportunity to brush up his celebrations for second place in recent months, was left flummoxed by the result. He actually looked across at Ciolek with a mixture of disbelief and disgust. Later, he told reporters that he had "thrown away Milan-San Remo", that he had "under-evaluated" his opponent and had "left it on a plate for Ciolek."
As for Ciolek, this win could signal a turning point for a rider whose career has somewhat stalled, despite once being rated higher than Mark Cavendish and Andre Greipel at T-Mobile.
Ciolek rides for new outfit MTN-Qhubeka, Africa's first Pro Continental cycling team, which made the former Milram and Quick Step speedster as their marquee signing in the summer. The wildcard South African team (whose wondrously named press officer Xylon van Eyck) has a knack of sending out unfathomably upbeat daily press releases, now have their big break in the most dramatic of circumstances.
As Qhubeka team director Douglas Ryder says, it doesn't get much bigger than beating Sagan and Cancellara in the first of cycling's five monumental one-day races. That the peloton's only African team should prevail in the snow is rather poetic, too. Heck, one would imagine that the victory will push Oscar Pistorius off the front page of the South African papers for a day or two as well.