Excerpt from The Natural, an interview with Greg LeMond by Paul Kimmage
(The interview in its entirety can be read on the free iPad magazine app 2r. To learn more about the project, visit the website: http://2rmag.com/)
The first time I ever saw Greg LeMond was on September 4, 1983. I am precise about the date, because he had just won his first World Road Race title championships in Altenrhein, Switzerland, and I was watching from the pit-lane. The day before, I had finished a distant seventy-something in the amateur race – a sobering experience – but the silver lining was a chance to watch the pros. That we (the Ireland amateur team) had spent most of the week in the same hotel as Sean Kelly was another bonus. We all hoped one day to be Kelly, and all hoped one day to be Stephen Roche – they were real, touchable – but we, or at least I, never aspired to be LeMond. His talent was simply off the scales. He was barely one year older than me but had already secured a 'palmarès' to dream of: World Junior Road Race Champion 1979, Tour de l'Avenir Winner 1982 (he had beaten Robert Millar by a staggering ten minutes), Critérium du Dauphiné Winner 1983, and now, stupendously, the World Professional Road Race Champion. If someone had told me that afternoon, that three years later we would race the Tour de France together, I'd have been the happiest man in the world. But if I had known about him then, what I know about him now, I might have put away my bike and never raced again…
Paul: There's a passage in a book (The Incredible Comeback) Sam Abt once wrote about you, where you are railing against the European traditions of diet and training. Sean Kelly was the classic disciple of that tradition and you are quoted as saying that Kelly wouldn't make love for six weeks before a race. You also say that you had once made love the night before…
Greg: The World Championships.
Kathy: Yeah.
Greg: And the Tour de France
Kathy: Oh, yeah.
Greg: Every time we saw each other we'd have sex.
Kathy: Guimard used to follow us back down to Greg's room. One time he refused to leave us alone.
Greg: I could never figure that out: 'How could that be bad? Is there a scientific basis for not having sex?' And there was nothing. It was a cycling myth.
Kathy: Actually, I think it's good mentally. The night before you won the Worlds, you got up so early to eat your meal three hours before, and you were so nervous, so of course we had sex that morning actually. Then he goes over there and…
Before Altenrhein?
Kathy: Yes.
You had sex before the World Championships in Altenrhein?
Kathy (laughs): Yes.
Christ! That's unbelievable!
Greg (erupts): You were the one that reckoned Kelly's wife was a virgin!
No, that was my brother, actually.
Greg: We always laughed when we invited Sean Kelly to dinner.
Kathy: He never came.
Greg: We'd invite him to dinner at seven-thirty or eight and he'd say okay. He didn't know how to say no, so his wife would call-up later and say 'No, we can't make it. Sean will be in bed by eight.' But I kind of admired Sean in that…he just did his job. I admired his quiet (demeanour): 'Don't talk, just do.' I would watch Hinault and Fignon shouting about attacking and dropping everybody but that means you don't really respect your competitors. I mean, how do you know? I would never do that.
Fignon had a lot of respect for Kelly, too.
Yeah, because Kelly was…he was another guy I felt bad about for winning the Worlds. I said 'I'll trade you a Paris-Roubaix for that.'
You said that to him?
Yeah.
And he would definitely have traded – Worlds was the race he most wanted to win. The only time I ever saw him crying was after you beat him in Chambery (where the 1989 World Championships were held).
Greg: Ohhhhh
Kathy: We knew it meant a lot to him. We actually did feel bad.
Greg: I'll tell you one story though…I had Moreno Argentin (ask me) for 10,000 dollars (in 1984 at the World Road Race in Barcelona) and I was like 'Fuck! I would never, ever pay for a victory, ever. I would not accept money from somebody…I had to learn that there was a culture in cycling where arrangements were made. In '86, I attacked on the Poggio in Milan-San Remo. (Mario) Beccia is just in front but I attack from the group and Kelly just bridges over the top. I go down the descent (makes a rocket noise) and I'm going good. And I know Kelly had beaten me in the Tour of Lombardy (in '83) but it was only by a little…
Yeah, I remember, he beat you by a whisker.
We go down and come out and there is 1 k to go and I hear (adopts high pitched squeak) "Fifteen thousand…Eighteen thousand…Twenty thousand." He's offering me twenty thousand dollars if I don't sprint! And I'm like 'What! Fuck you!' I think I said 'Fuck you.' And I don't know if I led it (the sprint) out…I think I led it out and he got a jump and I was second. But that was the first time I had ever been offered money except for the kermesses.
It's probably the only time in his entire career that he ever offered anyone money.
(He laughs)
I'm serious! It's probably the best compliment you've ever been paid.
I never thought of it like that. Do you know what my team-mate said when I got back? He said 'What the fuck! Are you an idiot? You knew you weren't going to beat him in the sprint – take the money. And in the next race, Liège-Bastogne-Liège, you have some money to buy somebody else off!' Isn't that crazy?
(Note: After the interview with LeMond, I had the following conversation with Kelly about the race.)
"Greg LeMond has said that you tried to buy Milan-San Remo from him in 1986?"
"I tried to buy it from him?"
"Well, you made him an offer?"
"Don't remember."
"You don't remember?"
"No, I don't remember making him an offer but he said to me 'I'd like to win,' or 'I want to win,' something like that. And then it went on from there. I think that was getting…I'm not sure if that was before the descent or after the descent."
"So was he making you an offer?"
"Well, he was the one that said to me 'I'd like to win' or 'I want to win' something like that."
"But you definitely didn't say it to him?"
"Well, I said 'I also want to win,' I think was my answer."
"Did that go on a lot?"
"Did it go on a lot?"
"Yeah, these discussions."
"On that race?"
"No, generally."
"Well, yeah."
"They did?"
"Yeah…in my time, there were discussions and certainly agreements. During my career there were some agreements."
Read the full article on 2r, download here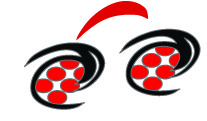 If you like this interview by Paul Kimmage, you're going to love what's in store for Cyclismas fans in the future.
Kimmage has signed on with us to do The Big Interview with Paul Kimmage, a one hour in-depth video interview show to be broadcast on Cyclismas and on Kimmage's own website. In addition, a new Cyclismas website with improved functions, ease of use, and other features will be unveiled in March, with the first Kimmage show to be broadcast shortly after the Tour de France, where the Cyclismas crew will be on hand for the historic 100th edition of the storied Grand Boucle.
As Operations Director Aaron Brown told Carlton Reid of BikeBiz, "Paul's ability to interview one-on-one is unmatched in cycling and he provides an incredible platform for cycling fans to discover more about their favourite stars in the sport. We'll be creating two hours of high quality content each month."
Stay tuned…