Jon: Hi guys my name is Jon and I'll be leading this dopers anonymous sesh today, so gather round peeps. Now, this is a team exercise and everyone needs to be honest with each other and participate, remember I'm here to help you not judge you. We'll start with our most regular attendee, Dave.
Dave: Hi everyone, my name is Dave and I'm a doper.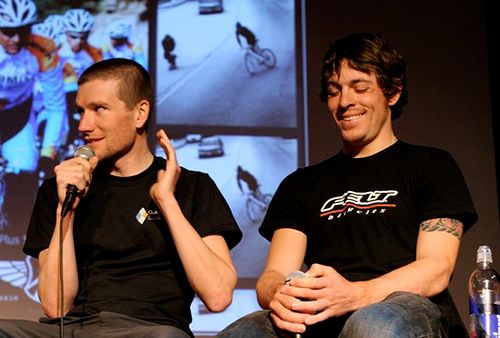 Everyone: Hi Dave.
Dave: I used to think about doping every day, I was abused by my team doctors, directeur sportif and in particular my team captain. He used to… he used to…
Jon: It's OK Dave, take your time, we're all here for you.
Dave: *sniff* doping used to be so great, once I was so good I even beat my captain by one second in a time trial. We were all so happy, all except captain Lawrence, that is. He got so angry with me … he told the doctor to give me less blood afterwards because he was jealous. I was so reliant on it, I needed it every (rest) day. I was addicted to earning money at the time, so I could buy more and more expensive and rare comic book figurines for my collection…
Jon: Then what happened Dave?
Dave: Then one day I hit rock bottom and by chance I met Jon, he had gone clean and told me the joys of not using needles. My FTP has dropped from 437w to more like 396 now, but I don't regret it at all, even though I don't win as much. I'm happier. I've been clean 5 years now.
The group clap politely whilst Dave looks longingly at Jon.
Jon: Thanks Dave, you are very brave, I predict big things for you today. Now we're going to talk to Christian.
Christian: Hi everyone, I'm Christian and I'm a doper.
Everyone: Hi Christian!
Christian: *sigh* I used to dope all the time. I was the worst kind of doper, I was a U.S. Postal mountain domestique.
Everyone gasps.
Tom: That's disgusting! You're disgusting!
Other Dave: Now Tom we're not here to judge anyone…
Christian: No Other Dave, it is disgusting, I am – or rather I was – disgusting, and if it wasn't for Jon I would still be a climbing dom on Katusha or some shit … even today…
Christian looks at Jon, as if for support.
Jon: Carry on, Christian…
Christian: I used to transfuse blood almost every week, I was the lowest of the low. Lawrence, my team captain, made me do it, he always told me I was a good boy and he paid me lots of money. It took him a long time to convince me though, and he used to bully me. Once he made me inject myself so many times, I couldn't find a vein anymore… I… I… I… can't go on I'm sorry.
Christian quietly sobs and the group looks on sympathetically, even Tom is taken moved.
Jon: It's OK, Christian. Could you show us on the Credit Lyonnais plushy Lion where he injected you?
Christian sniffs up an extra long snot trail and places his finger on the lion…
More gasps, louder this time. Jon's jaw drops and stares at Christian. Christian looks down, ashamed.
Jon: Now that really IS disgusting… but it was a long time ago and Christian has been clean for years now… uhhhmmm right, everyone we've lost focus and we're coming to the end of our session now, it's time for our group hug. Don't get any of that snot on my new Hawaiian shirt, Christian!
Everyone stands up and hugs, although Tom is initially reluctant to make contact with Christian.
Jon: Oh shit, team tactics, we're leading out Tyler again, don't crash this time Tyler…or beat the shit out of anyone.
Everyone off the bus to the sign-on! Quick! Quick! Can someone go and wake up Ryder please?