Increasingly of late, we're seeing just how high the skeletons of cycling have been stacked underwater as the tide rolls back to reveal the carnage. The scramble to highlight current "virtuous" efforts by those with long and sordid histories in the sport aren't fooling anyone. Attempts to distract and deflect from those soggy skeletons have many of us who commentate on the sport shaking our heads in disbelief and frustration.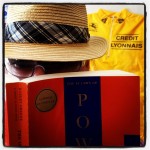 The latest news from highly respected anti-doping expert Sandro Donati confirms what many of us suspected in the 90s when Miguel Indurain dominated the racing scene. The fact that someone of Big Mig's height and weight could climb better, stronger, and faster than the pure climbers of the era turned many of us away from the sport, myself included. Indurain's stranglehold on cycling was as laughable as the efforts of RCS to ensure Francesco Moser (also a well known client of Francesco Conconi) won his hallowed Grand Tour in 1984. The only difference was Indurain didn't have to use a helicopter to ensure his victories. No, Indurain preferred to use chemical means through the good doctor Conconi, who was one of many practicing the dark arts that came out of Eastern Bloc research of the 60s and 70s, built on the foundation of the Germans in the 30s and 40s.
So here we are with the doping beachhead of the 90s, or the naughties, as several journalists have taken to calling it. Sure, Indurain doped. Pantani doped. Armstrong doped. However, we're again missing the point entirely, and are in danger of repeating our mistakes. How so?
There are currently two types of "back room boys" in cycling. By "back room boys," I mean the managers, the support staff, and the doctors who are involved in the sport. There are those who are telling the truth, and those who wish to "leave things in the past" by refusing to talk about their history. From a psychological perspective, if those who have done naughty things in the past are allowed to skate away without being confronted, they may feel they have "carte blanche" to continue their activities, or perhaps slip back into old habits.
I recently went on a Twitter rant about Team Sky in this respect. I compared Geert Leinders at Sky to Ferrari working at US Postal during the Lance era. This in itself really isn't a fair comparison, as Ferrari was never directly paid by US Postal for his work with Armstrong, while Leinders was paid and directly employed by Team Sky. My issue with Leinders working with Team Sky is the fact that a doctor who has multiple fingers pointed at him for doping practices has had direct contact with riders at Team Sky. How can Team Sky guarantee Leinders didn't make side deals with riders to help their performance? How can Team Sky guarantee that Leinders didn't employ questionable "techniques" on riders without their knowledge? How can Team Sky guarantee Leinders isn't still in contact with riders at the team?
While Team Sky stated they've conducted a sufficient investigation into Leinders, my concern is that there are situations which haven't yet been revealed which could damage Team Sky's reputation in the future. What also bothers me is that Team Sky ignored inquiries from multiple journalists during Leinders' tenure at the team, as Paul Kimmage documented on Twitter a few weeks back. Why are Team Sky reluctant to address the Leinders questions publicly? Why not release bio-passport information to skilled scientists such as Mike Ashenden to say for certain that Leinders had no biological impact on the team? And what if Leinders did have an impact? Team Sky has the opportunity to proactively address the issue, rather than reactively try dispose of skeletons which could scuttle the Team Sky experiment entirely.
The danger of not acknowledging this past and avoiding a public discourse on Leinders leads us to what could be the end result for the future for Team Sky: the Jim Ochowicz conundrum. You see, teams that just continually attempt to ignore their employees' past sins run the danger of stacking problem on top of problem on top of problem until the skeletons are piled so high you can't even see the ocean.
Ochowicz has a long history in cycling and he's one who has been "around" whenever controversy has occurred. 1984 and blood doping at the Olympics? Ochowicz was there alongside Edmund Burke, who performed the procedures deemed illegal. Alexi Grewal's positive test? Ochowicz's name popped up. Chris Carmichael gets sued by Greg Strock and Alex Keiter? Ochowicz was USA Cycling president and the case was magically settled out of court. Thomas Weisel torpedoes his Motorola team and creates US Postal out of the ashes? Ochowicz goes to work for Weisel and went on to manage money at Thomas Weisel Partners (TWP) for UCI president Hein Verbruggen. After that, Ochowicz consulted for Team Phonak, which had almost every major star busted for doping in some form or fashion. And of course Ochowicz's current team hasn't escaped dodgy insinuations, with Sven Schoutteten, a BMC soigneur, being arrested in 2011 in connection with a drug mule sting in Brussels. What did Och have to say about that? "A part-time soigneur for us? His name means nothing to me. I also don't know anything about an arrest. This is the first I've heard of it," he claimed, even though the soigneur's name appeared on the official BMC staff roster.
The danger with Ochowicz's interesting links coming to light is that it can cause damage for his bright young stars – Taylor Phinney and Tejay Van Garderen among them – who are at the forefront of a culture change in the sport. It also wrongly casts shadows of suspicion on riders such as Cadel Evans. Is this fair for the sport? In light of the fact that representation for Team BMC said it "wasn't appropriate" for Ochowicz to make any public comments shows there's the proverbial smoke that could lead to a disastrous fire for BMC, which could then prompt another Andy Rihs exit from pro cycling.
Ochowicz may well be a born-again anti-doping/anti-corruption crusader in spite of his past connections, links, and actions. However, unlike several of his counterparts who have been confessing to more transgressions than a Jerry Springer TV show guest, Ochowicz has chosen to duck in the ditch.
It is the wrong choice.
This is the same mistake Team Sky is making by refusing to confront the Leinders issue with their hat in their hands and transparency in their heart. Both teams need to be willing to address their histories openly and honestly in order for the sport to move forward. Remaining tight-lipped and refusing to acknowledge the history of Ochowicz's dubious links is just going to make the situation worse for the sport and for Team BMC. Team Sky refusing to discuss Leinders publicly and openly will eventually catch up to them the same way Ochowicz's history is catching up with him and potentially tainting the BMC brand.
These teams and their actions aren't above suspicion. However, It isn't fair that one or two individuals sour the whole barrel of apples. But if you don't rummage around and pull out the bruised apple, we all know what eventually happens. The whole barrel becomes rotten.
It's time for these "rotten apples" to expose their bruises and come clean with their activities. The alternative is   for those in positions of influence in their teams or in the sport governing body to expose the "rotten apples" and remove them from the barrel. Permanently.