In a surprise move, Chris Carmichael of Carmichael Training Systems has launched a lawsuit against disgraced Italian doping doctor Michele Ferrari.
According to Carmichael's lawyer, Kirsten D'Amned, the basis of the suit is Dr. Ferrari continually being the centre of attention for having been a "coach and training advisor" to disgraced former triathlete Lance Armstrong.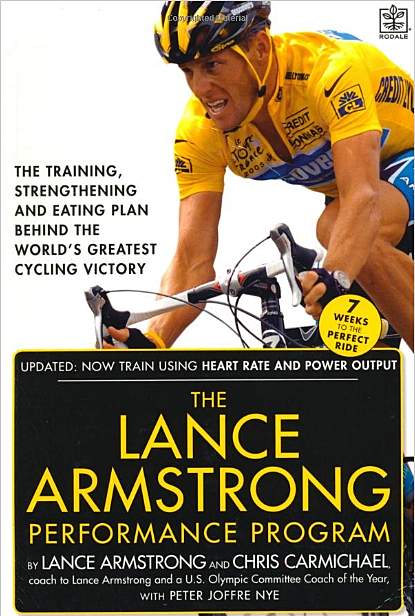 "Anyone who has read any book or article by Chris over the last 20 years knows that he is Lance's coach. It's been clearly stated numerous times in Outside Magazine, several hundred bike magazine articles, on the dust sleeve of books, and in the founding of CTS it was the only unique selling point. For this impostor to appear in court papers purporting to give training plans to Mr. Armstrong is simply outrageous. Chris has no idea who this Ferrari is, and why Lance would allegedly pay him for coaching. We contest that no motor-home parked up in the Alpes which Mr Carmichael was asked to wait outside of has ever contained a doctor."
The attorney continued, "If anyone was doping Lance, it was Chris. Do you really think he was going to let years of experience at USA Cycling go to waste on the country's greatest cash cow? The outrageous suggestion that Chris never coached Lance is simply ludicrous, and we see no option but to make everyone understand his version of a truth. Now that Lance is scheduled to confess about how confused he has been and weep like a child with Oprah, it becomes even more vital for Chris to be mentioned on global TV as coach to the best doper we've ever seen – otherwise we can't get him in front of Jay Leno."
After breaking off the interview to swing a kettlebell at passing joggers, Ms. D'Amned continued, "Hurtful things have been alleged about Lance's endorsement of Chris only being for business, as he'd invested in CTS. The truth is that Chris has even been portrayed on TV, in moving color images as Lance's coach. TV doesn't lie, folks and Chris will be ensuring that everyone knows he was the genius behind Lance's numerous bicycle rides and Tour de France DNFs."
The settlement being pursued is for all of the fees paid to Dr. Ferrari by Armstrong to be handed over to Carmichael, and also for all the legal shit being thrown at Ferrari to land on Chris's desk. It's is understood, after initial talks with lawyers in Padua, that Ferrari is willing to pass on the shit but not the cash. As Carmichael is familiar with settling doping issues out of court is is hoped that Ferrari will do the decent thing and hand responsibility for all of Armstrong's interval training to CTS.
A spokesman for CTS stated that "you can't build a business empire on untruths and we will be fighting to ensure that the world knows that it was Chris who knew all about the blood bags. Not some creepy Italian multi-millionaire. The training programs revealed in court documents were simplistic and anyone who has read a Joe Friel book could have written them. Chris does proper plans for CTS clients – with computers, iPads and shit. And he would kick this so-called doctor's ass in a group sprint."
It is believed that a key purpose of the suit is to prevent current CTS clients from switching allegiance to Ferrari. Fears of NASCAR drivers and Supercross riders attempting to converse with Europeans led Carmichael to launch the bid to wrench full credit for Armstrong's sporting achievements from the 'righteous Doctor' – as he is known in his own underwear.
Dr. Ferrari was unavailable for lunch but could do dinner for $5,000.