A not-very-funny look at Golden Boy's strategy for success.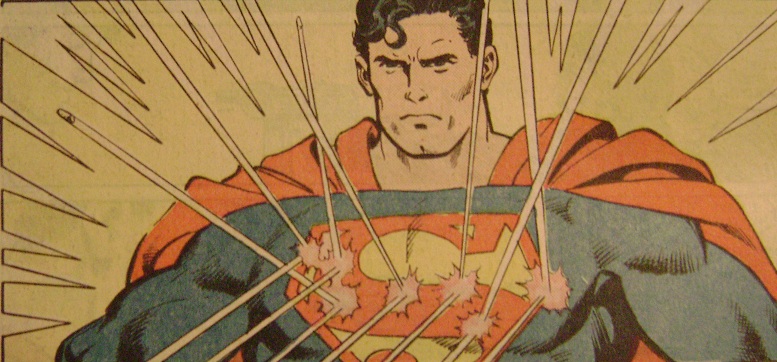 Today, Lance's lawyers released yet another copy of the same press release they've been releasing for weeks. USADA is on a witch hunt, the case is based on coerced testimony, the witnesses have not been 100% truthful their entire lives, etc. But this time, they've added a new twist:  implying that nailing Lance is some kind of big tobacco conspiracy.
The response from the Twitterati has been the usual: "Jeez, are these people living under a rock?" Which is to say, anyone who has actually paid attention already understands that there's an avalanche of evidence about to be dumped on us, and from so many different sources that God himself couldn't besmirch all of their reputations. It leaves a lot of people wondering at this seeming head-in-the-sand strategy of ignoring reality. Inevitably people say something along the lines of this:
"Yeah, but wait until the evidence from Big George comes out! That'll shut up the believers."
Because of course, as we all know, George Hincapie was Lance's trusted lieutenant throughout his career. And as everyone knows, Hincapie has an untarnished reputation even if we suspect he doped. He's one of the most likable and trusted icons in the professional cycling community, and clearly someone with a close personal connection to Armstrong. He'd have to feel deeply conflicted about testifying against Lance. And as he was not under any investigation of any kind, there's no coercion or sweetheart deal that might motivate him to make up any lies about Lance.
Herein lies the true genius of Armstrong's lawyers. Their secret is that they've given up. At least, on us. The die-hard cycling fan at this point fully understands the reality of Lance's career. Even most casual cycling fans at this point have a strong sense that there might be some truth there, and with the USADA report coming out, there's really no way to retrieve these people and sway them back to Lance's side.
So what about Hincapie? Hincapie who?
You see, once you get past the die-hard fans, and past the casual cycling fans, you've barely scratched the surface of Lance's followers. George Hincapie is actually the acid test here:  if you've heard his name before, you've probably been exposed to enough of the truth about Lance's career that no amount of propaganda will get rid of your doubts. If on the other hand, "Hincapie" sounds to you like a toddler describing a picture of Superman and nothing more than that, then you, my friend, can still be a true believer. You are the target of this strategy.
The reality is that thanks to Lance's good works and good PR in the cancer community, actual cycling fans are entirely expendable. If Armstrong's reputation is to survive this nightmare the best answer is to leave the professional cycling community behind and never look back.
For those of you who fail the "Hincapie" test (or pass it, I suppose, from Lance's point of view), you will take great comfort in hearing (from Lance's propaganda machine) that the new evidence is the same as the old evidence. "Hincapie who?" is just the same as all the other haters that hate Lance because they are all so, so jealous of his success. And "Hincapie who?" is only turning on Lance to cover his own sorry ass. "Hincapie who?" is just another self-serving doper.
And surely you'll be overjoyed about the news that not only is there a hate club, and a vendetta, now there's a big corporate conspiracy of evil tobacco people who are at the heart of paying off "Hincapie who?" and everyone else to ruin Lance.
This is a winning strategy for two reasons. One of them is a sure thing, and it is that the cycling community is tiny, and easily cast aside. The other one is more iffy. The other part of the foundation of this strategy is that journalists – and I mean real journalists, not people who work for organizations that have "bike," "cyc," or "velo" in their names – are probably all too busy to pay much attention to this new USADA report. It'll be way longer than the letters from Lance's lawyers, and for most people who are not us, a much more boring read.
That's really the only question left. Will real journalists get distracted by the shiny new conspiracy theory and ignore the big boring box of facts? Or will they take the time to wade through all the evidence and understand just how damning it all is, and what it really means if Hincapie and several of his trusted colleagues are part of that evidence?
Hincapie who?