The entries have been reviewed, the panel has made some hard calls, and the winner has been decided in our Abus Lock photo contest. We received some great photo entries, but several were not original photos and instead were stock images grabbed from the web. Since we specifically said
To enter, submit a photo you've taken of the best, worst, most creative, or most cringe-worthy bike lockup job you've encountered…
we had to disqualify some nifty photos. Our winning entry for the best original photo of a lock-up job is from @Ge_Willi, with this photo and caption: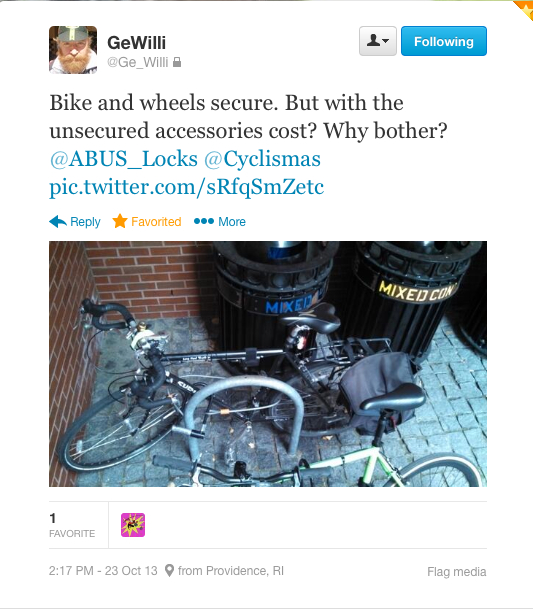 Congratulations, Geoff! Your Abus Granit X-Plus U54 Mini lock is on its way to you.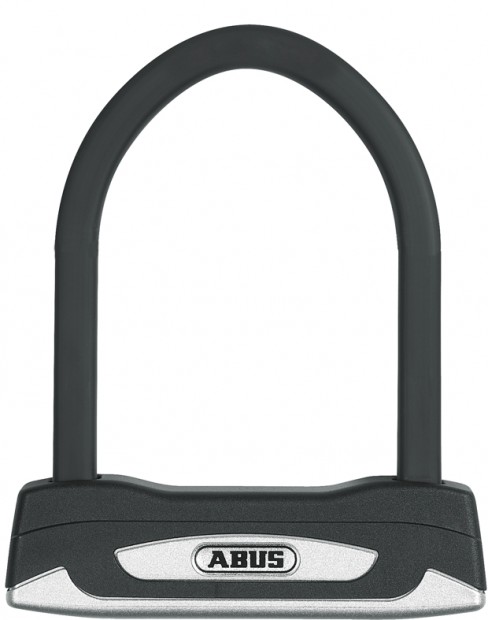 Our thanks to @ncp815_2012, @JGrantis, @Noagansett, @BicycleSPACE, @loveveggie, @archbernard, and @Ge_Willi for being good sports and playing along.
Watch for a new contest on Tuesday, November 5th.