kin brad peak fer 90 days?
n
pull off the Pink TDF
?
why the shit not
he
held uh peak
fer 60 days last year
n
judging by his
TDF 130 whatever
to
yellow
he is the new
benchmark
fer what is
in physiological transformations possible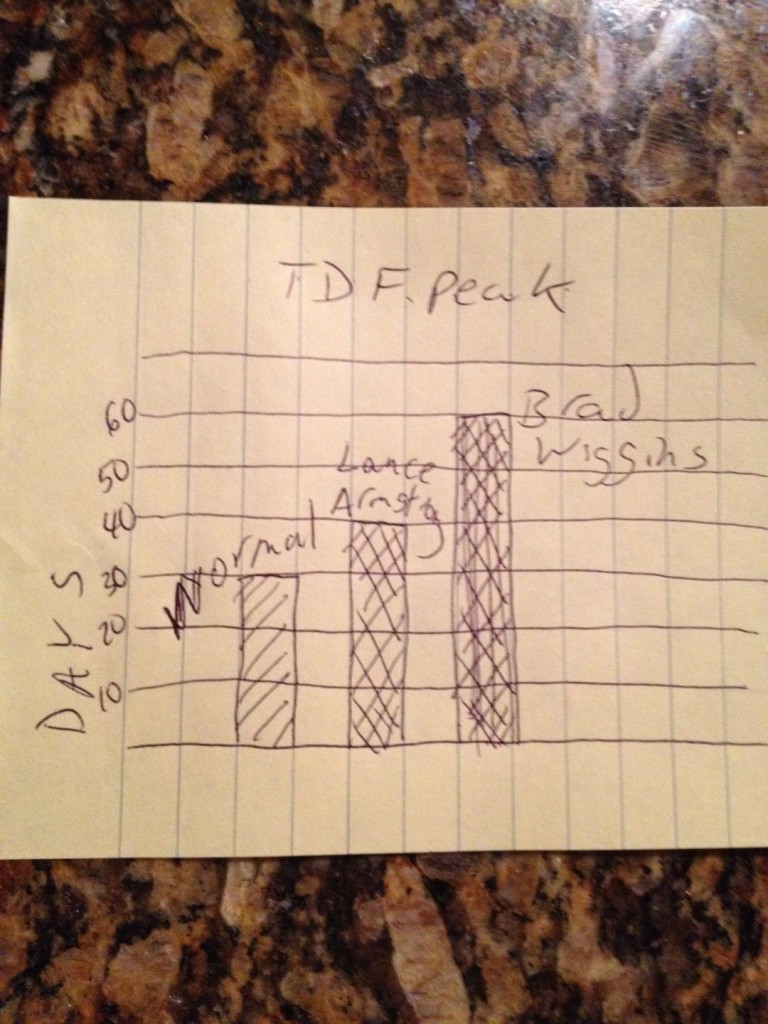 out with the swim coach
n
in with who the fugg knows
so the premise uv Brad2012
was
a swimming coach
brought Brad the radical concept
uv reverse periodization
also known as
what most uv us
who can't tolerate 9 hr rides
uv grabassin all winter long
call
training
the premise being
light the fuggin match early n fuggin often
n
throught the process uv
detonating
ever so slightly less soon
get to where
a descent clip
kin finally be held
fer a descent clip
n masters fatties be shed
like wet dog fur inna front seat uv a Honda
problem is
now that Brads eyein
the pyellow jersey
at the
giro d'france
means
he's gotta be goin
not just fast
may through August
but goin fuggin fast n long
which means
that he's gotta
reverse
the reverse periodization
n
re reverse it
all in the month uv June
which kin only mean one thing
now that Leinders is gone
n
that is
hiring a cricket coach
n mitt Romneys wife's horse trainer
* * * * *
veloclinic is the reincarnation of one of our favorite Twitter friends, @captaintbag1, whose tumblr blog posts were a kind of blank verse, Tecate-soaked haiku of truthiness that cut through the slick bullshit and to the very core of what is gloriously fucked up about the sport of cycling. Although the Cap may be gone (sort of), his Doctor tbag/Captain Hyde alter ego lives on, and we're glad to share his pithy analysis here. Lest you think these are the idiot ramblings of a madman, we'd like you to know that the doc is a legitimate professional in the science of sports medicine, and a savant when it comes to doping analysis. You have been warned.