Perhaps it was inevitable that once Liugi was dragged through the dirt it was only a matter of time before Super Mario got fingered. But who would have thought the Vatican would have been dragged down by Cipo and Fuentes?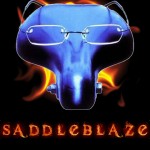 And so it came to be that Mario Cipollini – aka 'The Lion King' – was ensnared by the continued fallout from Operacion Puerto, the former world champion and self-styled playboy on two wheels accused of spending some €130,000 in four years on the services of the dastardly doctor Eufemiano Fuentes.
The sum almost outdoes Cipo's total fines in Swiss Francs paid to the UCI over the years for his penchant for wacky skinsuits, the 42-year-old father of flamboyance boasting more career uniform violations than Lady Gaga. (A modest €130,000 is, all things considered, quite a good deal in the light of Lance Armstrong's alleged $465,000 bill to Michele Ferrari – and Armstrong never achieved his success while being able to smoke cigarettes in the saddle).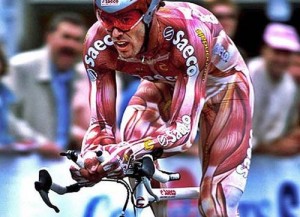 Italian newspaper Gazzetta dello Sport claims Cipo bought EPO and blood transfusions seemingly at the same rate as a kid in a candy store – with peak purchase coinciding with Cipollini's historic 2002, in which the Italian speed stallion won Milan-Sanremo, Gent-Wevelgem and the world championships road race.
Fuentes – being the magnanimous soul that he is – threw in a free vial of growth hormone during one of the controversial deals. It is thought that Cipollini used the growth hormone in a bid to bulge up his guns ahead of showing off his most infamous costume – the Saeco muscle skinsuit of the 2001 Giro prologue.
Gazzetta claim that Cipollini's home fax number appeared in Fuentes's client list, and that the star was referred to as both 'Maria' and 'CP'. It has previously been reported that Cipollini went under the alias of 'Pavarotti'.
All in all, it looks about as dodgy as a balaclava-sporting crook offering you a bunch of discounted Cervelo bikes complete with full Garmin technology in Provence last Sunday.
Cipollini has, of course, issued a full denial with regards to these "false and absurd" accusations. His defence – issued by his lawyer – is perhaps the most Italian thing Saddleblaze has witnessed since seeing a portly white-haired man pinch the cheeks of a small bambino while serving up gelato in one hand and a pizza margherita in the other.
The fax number on Fuentes's list, you see, is in fact a local Tuscan telephone number and not one registered in Cipollini's name. "It's important to evidence that Mr Cipollini until the end of 2004 was a resident of Monaco as confirmed by the sentence of the Florence Appeal court that cleared him from crimes of tax avoidance," said this caricature of a lawyer.
What's more, all the other riders implicated in Puerto had "just a single code name" whereas "it seems that Mario Cipollini has three code names." As a defence it's about as strong as Chris Froome in an arm wrestle.
But the plot thickens.
Saddleblaze can reveal here in this column that Mario Cipollini's implication in Operacion Puerto has far-reaching consequences – and could indirectly affect the whole of the Catholic church.
The announced retirement of Pope Benedict XVI on Monday sent ripples throughout the entire world – ripples that could rampage through the professional peloton like a tsunami.
According to knowledgable sources, the Pope handed in his resignation in the knowledge that he was about to be outed as a client of Eufemiano Fuentes. Joseph Aloisius Ratzinger is said to be the figure behind the hitherto unidentified code name 'Würst' – presumed until recently, perhaps for obvious reasons, to belong to Jan Ullrich.
Cardinal Ratzinger's career had seemingly stagnated at the turn of the millennium and his sudden rise from a Germany-based mid-range theologian domestique to leader of the papal peloton in 2005 can now be attributed to the performance-enhancing work of Fuentes.
85-year-old Ratzinger's failure to sign the Vatican's zero-tolerance charter issued in the name of the Big Guy in the Sky was a further embarrassment to the Catholic Church.
To make matters worse, it was thought that the Vatican had lined up Cipollini to take over after Ratzinger's pending resignation – as explains Magnus Anulus, chief correspondent of Vatican Velo magazine.
"It's true," said Anulus, "Cipollini had been sought out by the Catholic Church in a bid to improve their appeal to the young and repair the damage done by that cheating American Dan Brown and his seven books starring 41-year-old Professor Robert Langdon with his toned, six-foot physique that he vigilantly maintained with fifty laps a day in the Harvard University pool."
With his colourful array of comedy skinsuits, it is thought that Cipo would have been the first pope in history in favour of tight-fitting rubber.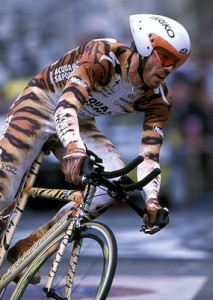 "The balls were all in motion. The cardinals were so impressed with his turn as Caesar during the 1999 Tour de France rest day and when quizzed about his past, Cipo swore to the cardinals that he had no involvement with this man Fuentes.
"Who better to take over from a Pope who was embroiled in a doping scandal but a cyclist who wasn't? The plan for the conclave had even been finalised – once the decision was ratified, the cardinals would burn Mario's old zebra skinsuit from his Acqua e Sapone days. They had a second opinion from a doctor who confirmed it would burn giving off white smoke," continued Anulus.
Once the bells were sounded out from St Peter's, the plan was for Cipo to ride some kind of Vatican Prologue in which he would wear a specially made skinsuit of papal purple.
"I have seen the prototype and it's a beautiful suit," said Anulus. "It's better than the tiger suit and right up there with the gold and white baroque lion outfit he wore at the 2004 Giro with Domina Vacanze. In fact, I would say that it probably even outdid his special pink and grey number he wore in the 2005 Giro prologue before his first retirement."
Sadly, it now seems that the world will never see Pope Cipo in his papal purple skinsuit. Should legal proceedings go ahead against the former fastest man in the peloton, however, fans of Cipo's zebra skinsuit may see a new limited edition black-and-white horizontal striped outfit to be worn for a suspended six-month period.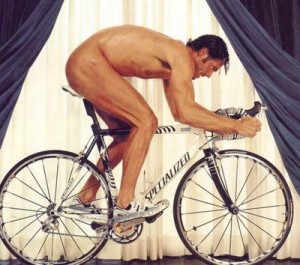 He'll just have to be careful not to drop the 'acqua e sapone' in the showers or all those comments about wishing he was a porn star might come back to bite him in the backside…