Editor's note: This is a response to all the questions Stef Wyman had received pertaining to his article of 8 November, Passing curves and turning a corner.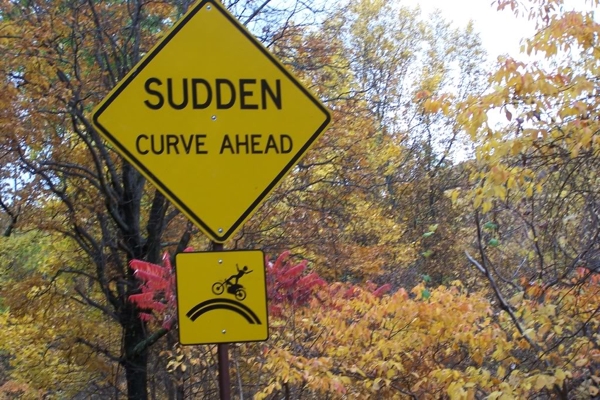 So I said my opinion was that having National Teams in the World Cup series can be destructive.  I guess I should explain myself. I'm fortunate to have been in the position where I have DS'd both Professional teams and Nationals teams in World Cup races.  On top of this the pro teams have been at varying levels, I should qualify that.  So this is just from personal experience and my ideas of how I would like to see the sport in the future, it's not a request for rule changes.
Firstly, establishing a professional team is an expensive business.  Registration fees, Salaries (despite the lack of a minimum wage) Bank Guarantee, Logistics, they all add up.  We are now getting to a period of time for the first time in many years where the top of the sport seems a little more stable and the ability levels in those teams are closer together.  A general closing of the gap to the super teams is happening in my opinion.  Yes, it's easy to quote race win stats to show who is the best but it's the improvement of other teams that are pushing the top of the sport forward – Performance is getting better, and that performance has a real affect on the perception of the sport by media and sponsors and fans.  That gives us the opportunity to drive the sport forward.   It's pressure from these three areas that will ultimately lead to positive change in the sport.
I believe that if we are to encourage more teams to reach the top and at a level where they can rub shoulders with Dolmans or HiTec we need to ensure they have a clear reward.  That reward for a professional team could be part of being in an exclusive 'World Cup Club' where only UCI registered teams can be selected for that level of racing.  This could drive forward the top of the sport and ensure other teams below them are constantly pushing their standard to keep up.  We need more teams, that is clear and we need more places for riders at the top of the sport.  Perhaps this is one way or doing this.   So preserving the top of the sport for top riders, top teams, could have positive knock-on effects.
Another point in this argument is the image of the sport.  When you ask a fan about cycling and about their experience at a major men's race, they are almost always impressed with the general set up of the teams.  Walking past the line of tour busses and neatly wrapped cars, you can see jaws dropping.  As I say a lot, women's cycling is a different sport and needs to develop its own set of rules and regulations, but there are of course things we take from and learn from in men's cycling.  Presentation image is one such area.  The image of leading teams now has been raised to a great level and they provide a great showcase for our sport.  Let's have them shine in the sports best events and provide the right image of what we are doing.  There are still a lot of .1 and .2 races where national teams can sharpen their teeth.  They really wouldn't be missing many events.
I have seen many cases in the past of where national teams have split ambitions within the team.  Perhaps due to personality clashes or perhaps due to performance targets that relate to funding.  I've also seen national teams have great riders leaders them, but number have been made up by riders who arguably shouldn't be in a world cup.  This isn't the case all of the time, and I've seen some National team that can perform at the highest level, but that always makes me question why those riders aren't in a professional team.  If it's due to regulation issue like age limits etc, then we need to drive regulation reform.  If its geographical issue, perhaps we need to drive globalisation.
There have also cases where National teams in World Cup races are actually full development teams.  Young riders like lambs to the slaughter, getting a real lesson in how to become demoratised in 120km short kilometres.  World Cup races are brutal, above anything else.  I personally feel those riders can better 'develop' in races such as Prijs Stad Roeselare rather than Fleche Wallonne. Or perhaps Drentse 8 in place of Ronde van Drenthe.  Having national teams into these events, could even have a further knock-on effect, by raising prestige of these .1 and .2 events and reduce the number of composite teams needed to make up the numbers in smaller events.
So, they are my thoughts.  They could be way off the mark, but they are from experience.  They are not selfish as my team would be one of the big losers from the reduction of composite teams.  But I'm a firm believer that driving the sport at the top will raise standards at the bottom.  It is an exciting time for the sport, 2013 looks like it could have incredible races with a new set of rivalries at the top.  I can't wait for it all to get started.