As announced by the UCI in a statement, the UCI Management Committee have today determined, among other things, that the action against Paul Kimmage has been "suspended" pending an investigation by an independent commission to be completed in the future.
Finally, while continuing strongly to maintain the merits of UCI's case, the Committee decided to seek to suspend the UCI legal action against journalist Paul Kimmage, pending the findings of the independent Commission. UCI President Pat McQuaid and Honorary President Hein Verbruggen who are individual parties to the case will similarly seek to put their cases on hold.
While this is a welcome development and a small step toward the organization regaining credibility with the cycling public at large, it fails to acknowledge the damage the UCI has inflicted upon a journalist who chose simply to perform his job in pursuit of the truth.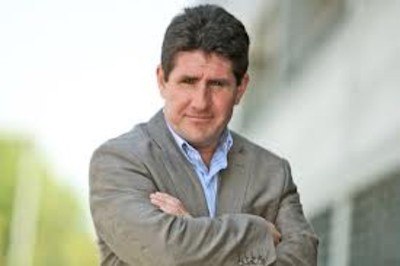 The fact the UCI chose to engage in legal action against Kimmage in the first place demonstrates their wish to control and restrict dialogue in the sport. This is the type of action a sport governing body should not have undertaken in the first place, and by announcing a suspension rather than ending the suit it means that individuals within the UCI still do not have as their central theme the best interest of the sport at heart.
We feel the suspension was nothing more than an attempt to draw attention away from the legal action which has in recent weeks garnered headlines the world over, putting the UCI in an unfavorable light. Based upon their comments and activities the unfavorable light was justified.
Upon learning the news of today's committee meeting results, Kimmage expressed via Twitter that he plans on "unleashing hell" upon the UCI. Our resolve in exposing the true nature of the actions by this organization against the entire sport has never been more firm. We will continue to operate the Kimmage Fund in order to prepare not only a possible defense against unjust actions by the UCI, but to explore with Paul his legal options to take the fight to the UCI.
We are disappointed with this half measure by the UCI in order to save face rather than do what is necessary to return the organization to a position of integrity. This lack of integrity in having the best interest of the sport at heart was never more clearly highlighted than when President Pat McQuaid referred to two of the witnesses in the Armstrong investigation as "scumbags" and indicated that it was necessary to persist in pursuing legal action against Paul Kimmage while claiming it had nothing to do with the USADA investigation.
We thank the UCI for uniting those who have been oppressed by their actions into an unified group, one which will bring to light the darkest reaches where those in Aigle wish us not to tread.
The Kimmage Fund will press on.