It's easy to find and highlight the problems that face women's cycling, but more difficult is how to fix them.  First, it's important to work out what the problems are that you can affect; I think it's important to distinguish them from the issues that you have no influence over, but equally you must keep one eye on them.  Running a relatively small but ambitious team, I'm very aware that if we can change the way the small teams, or lower-level races operate, this will have a significant knock-on effect to the top of the sport.  So we do hold a responsibility to do our bit to change the sport at all levels.  So what are the key problems?
Lack of structure and minimum standards in races and teams at all levels
No minimum salary for 'Professional' riders
Lack of media return leading to funding issues
Yes, there are hundreds of problems but they can't all fit into one short review, so if you want to hear some opinions on different issues, please do highlight them and I'll be happy to comment on them.
So to start at the top with bullet point 1, the lack of structure and minimum standards in races and teams at all levels really struck home this weekend at the national championships.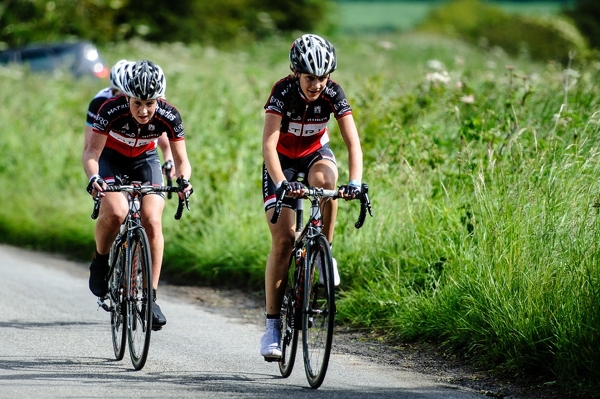 I was there with a small but perfectly-formed squad of riders, heavily depleted by illness and injury.  In the UK we have a lot of teams of a similar level, but never has it been clearer that we're a few steps away from having a solid structure.  There was one team, us, in the caravan behind the race with their own team car.  OK, so AA-Drink had a car there but it was replaced by a National Federation car (Strange, odd, bizarre…).  The sport is moving forward and the next stage is to get riders used to what they are to going to face when they move up to higher levels.  It's essential for these 'gaps to the top' to be closed to ensure the pathways are clearer.  'Top' teams still don't provide their teams with bikes, or even the tiny details like matching crash helmets and accessories that make our teams distinct, professional looking, and allow those viewing  to see the unity in our squads.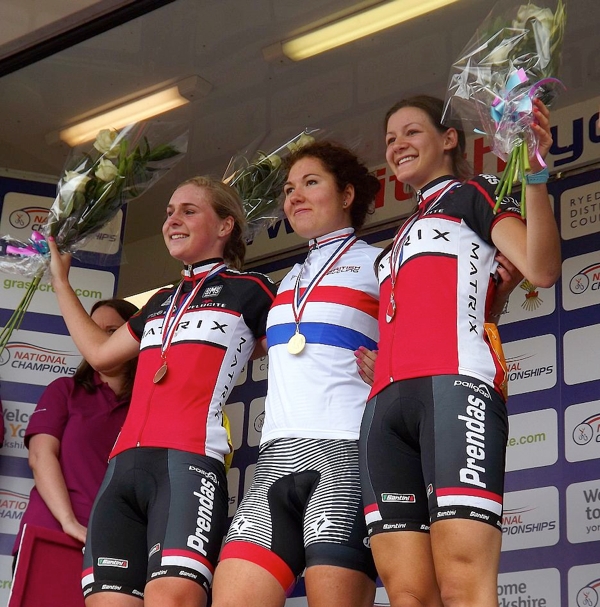 I know people might think these are petty things but if you look at the bigger picture they aren't.  A clear structure or hierarchy if you like, is actually needed to raise the rider's aspirations.  If our young stars are happy to ride for shorts and a T-shirt at the highest club level (and I'm not talking about small teams, clubs, regional teams, or feeder teams), what will they settle for when it comes to UCI teams?  I fear most riders simply want to be able to call themselves 'Pro' without any thought for what 'Pro' should stand for.  I truly believe that when a rider reaches this pro level and has to balance higher training levels with increased working hours to pay for their increased travel schedule (that their team obviously don't pay for), this leads to disillusionment and fuels the exodus of talented riders from the sport. This sport is about the riders – something often forgotten by those setting the rules – and it's these riders that need to also raise their own awareness of their own value.  I can't help but think some higher minimum standards are overdue for Professional teams to get registered.
This leads nicely into my second point, the minimum salary.  I don't want to dwell on this as a lot has been said about it by people who actually hold a good place in the sport, like World Champion Georgia Bronzini.  Taking into account my first point, I think the introduction of a minimum salary for women's teams is the single biggest factor that will raise standards across the board. This one change will drive up the standard of all teams and raise the expectations of riders when they are climbing the ladder of teams toward the top of the sport.  It will become clearer to riders, keen parents, and conscientious coaches which teams are likely to provide the best pathway to success.  By doing this it will also help stop the needless rider transfers between equal teams at the lower end of the sport, as their equality will be clearer.  This should have the effect of strengthening team longevity and allow them time to develop their riders to the best of their ability.
I feel that if this can't be enforced by the powers that be, there could be a clear message sent out from the professional teams.  Perhaps they could form a working group, outside of the structures provided for them? The teams that choose to introduce their own minimum standards could publish their 'values' for us that are kept in the dark on the outside of the inner circle to see, and we'd know who or what to aspire to.   A working group meeting once or twice a year wouldn't be hard to establish, and to share a little information isn't too much to ask, is it?
So finally, the third point – media return.  The first responsibility comes in this area from teams.  Teams – at all levels – need to actually provide the world with their news and views.  Too many teams rely on the press to come to them.  This might happen in the future, but right now we need to stimulate interest in the sport.  There are interested parties out there that will publish news and in doing so raise the profile of the sport.   Riders are doing a fantastic job by writing their blogs and diaries, and these articulate and intelligent offerings from riders are always fascinating and varied.  So now the teams need to do their bit.  Long-term funding for teams relies on there being media return, and we need to generate this interest and return.  It's how the circle of team life and responsibility is completed.
The second part of this problem is breaking down the barriers with the various areas of the press that are reducing the coverage and space given to women's cycling.  We as a team face all sorts of problems when trying to get our news actually published.  There are some leading lights out there that like the sport, and believe in it and seek our news.  There are others that we can shame into doing it, and others we can get to do it by playing games.  This is a sad reflection on their attitude to the women who are riding their bikes at 100%, and for the press to allow their politics or one-sided views to get it the way of the sport's development is unacceptable.  They are letting the riders down, not the teams. It's the riders' sport, and they are the ones being starved of career-changing media, not the teams.
So far this season we've had seven women's road events on TV in the UK.  Add to this the two programs announced on the Johnson Health Tech GP series, Olympic Games road and TT events, and the World Championships events, and we'll be well into double figures.  I'm pretty sure that if you asked any leading players two years ago if this would be possible, you'd have 100% of the people say no.  Now we have the platform and we just need the written press to get on the wagon and give us the respect we need to allow the sport to develop.