After being trumped by the 2011 Cyclingnews people's choice awards hosted by William Fotheringham, I've had to rush my own poll for year-end awards in the following categories. Welcome to my Awards of Mass Cycling Distinction. I will be picking the winners based upon twitter feedback, comments attached to the bottom of this piece, and payments sent directly to me. If you don't know how to send me direct payments, then you're not allowed to send me direct payments, so fook off.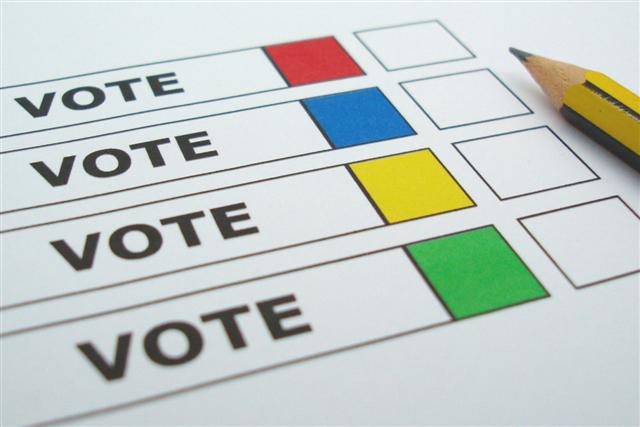 Enough of that drivel, on to the Awards! Here's a shot from the press conference announcing the nominees. Thanks to Frank Mercer for snapping this photo.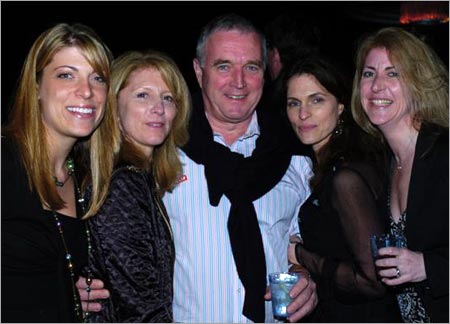 And the categories are…
Best Pick-Up Artist:
Adam Myerson
Ted King
Andy Schleck
Carlton Reid
Lance Armstrong
Best Dramatic Performance:
Jonathan Vaughters for "The Race Radio Debacle"
Hein Verbruggen for "Never, Never, Never."
Patrick M. McQuaid for "The Phantom Landis Lawsuit"
Patrick M. McQuaid for "The Open Letter to the Peloton, Especially Jens Voigt"
Alberto Contador for "Really, It Truly Was the Horse Meat, No Really"
Best Cycling Musical Score:
Velobeats
Race Radio by Velocast
Bicycle Radio
HIPPIGNK HOPS by Anoncx America on Spotify
Tiesto's Club Life
Biggest Whiner in a Grand Tour:
Thor Hushovd for the Vuelta Espana
Alberto Contador for the Tour de France
Mark Cavendish for the Giro d'Italia, Tour de France, and Vuelta Espana
Jonathan Vaughters for the Tour de France
Andy Schleck for the Tour de France
Worst Descender in the Pro Peloton:
Ivan Basso
Andy Schleck
Andy Schleck
Andy Schleck
Frank Schleck
Most Likely to Hit the Tarmac at a Race:
Anyone from Euskaltel
Tom Boonen
Lance Armstrong
Matti Breschel
Janez Brajkovic
Best Podium Performance by a Person, Duo, Trio, or Group:
Team Garmin-Cervelo and Jonathan Vaughters for TTT win at the Tour de France
Team Garmin-Cervelo, Jonathan Vaughters and Cardboard Zabriskie for Tour de France final podium
Chris Horner and Levi Leipheimer for the Queen Stage at the Amgen Tour of California
Phillipe Gilbert
Fabian Cancellara at Paris Roubaix
Best Exit from a Race:
Alexander Kolobnev, Team Katusha for the Tour de France
Sven Schouttenten, Team BMC part-timer, for the Tour de France
Alessandro Ballan, Team BMC, for the Giro d'Italia
Wim Van Sevenant, Team Omega-Pharma-Lotto, for the Tour de France
Mark Cavendish, Team HTC High Road, Paris-Roubaix
Best Tow:
Mark Cavendish for the Tour de France
Mark Cavendish for the Vuelta Espana
Mark Cavendish for the Giro d'Italia
Mark Cavendish for the Tour of Britain
Mark Cavendish for the World Championships
Best Performance on the Dance Floor:
Baden Cooke
Greg Henderson
Vincenzo Nibali
Robbie McEwen
Stuart O'Grady
Best Fashion Performance:
Fabian Cancellara
Bridie O'Donnell
Jeremy Powers
Neil Browne
Gary Fisher
Best Twitter Zingers:
@dwuori
@Velocentric
@sarcastitom
@Laura_Weislo
@cycletard
@cycleboredom
Cycling Anti-Establishment Award:
Neil Browne
@nyvelocity
Floyd Landis
@festinagirl
Paul Koechli
@theraceradio
Tool of the Year:
Lance Armstrong
Hein Verbruggen
Flavio Becca
Johan Bruyneel
Angelo Zomegnan
Best BMC Quote:
"We don't do things for licences. That has absolutely nothing to do with it."
"I haven't seen it and it's just not something I can comment on. It's just some article in a newspaper."
"I know what's been in the newspaper but I can't read Italian anyway."
 "You bring up things that are totally ridiculous. It's a media flop. I'm not involved in it. I don't know anything. I will not comment on it. I talk about cycling but not that thing."
"Forget that one."
Best VeloNews Headline:
Pro Peloton to Get Some Iranian Firepower in 2012
Another US Masters Rider Pinned for Doping
Teams Hoping for Chinese Payoff from Beijing Tour
Netherlands Releases Men's World Team
Cobo Saves Day on Home Roads He Didn't Know
Cycling's New Anglo Empire – How America, Along with Australia, Britain, and Canada, Invaded Europe and Came out on Top
Best Meeting for Undisclosed Purposes:
Lance Armstrong and Tyler Hamilton at Cache Cache in Aspen
Jonathan Vaughters and Patrick M. McQuaid at the Tour of Colorado
Francesca Rossi, Mario Zorzoli and Alberto Contador in Spain
Arnaud Lagadere and Johan Bruyneel in Paris
Levi Leipheimer and Jeff Novitzky at a secret location
Best Alternative Live Cycling Feed Sites, Free to the Public!
Cyclingfans.com
Steephill.tv
sportlemon.tv
gazzetta.it
Best Cycling News/Commentary Website, Alternative Media Category:
inrng.com
gerard.cc
neilbrowne.com
podiuminsight.com
cyclismas.com (well hey, I'm paid to say that one)
Blazin' Saddles on Yahoo Sport UK & Ireland
Best Mainstream Media Pundit:
Mike Tomalaris/SBS Central
Shane Stokes/Velonation
Daniel Benson/Cyclingnews
David Harmon/Eurosport
Richard Moore/Sky
William Fotheringham/The Guardian
Worst Mainstream Media Pundit:
Phil Liggett
Paul Sherwen
Craig Hummer
Bob Roll
Lionel Birnie
Best Cycling Puppet:
Dave Towle
John Wilcockson
Chris Carmichael
Gianni Bugno
Doug Ulman
Dedication to Cycling Award Sponsored by Mr. Michael Smith:
@TdFLanterne on twitter
Charles Pelkey
@Velocentric on twitter
Martin Hardie
Herbie Sykes
Joe Papp
The Charles Talleyrand Diplomacy Award:
Gary Fisher
Alain Rumpf
Bill Strickland
Neal Rogers
Robert Amadio
The Jacques Anquetil Award – Best Cycling Clothing Company:
Vulpine
Rapha
Handlebar Mustache
Gage + DeSoto
Ciclirati
Ned Boulting Armchair Punditry Award:
@sofaboy
@dimspace
@fmk_RoI
@neilroad
@velocast
The Mr. World Tour Award:
Tyler Farrar
Tony Gibb
Lars "Bitchface" Boom
Geraint Thomas
Johnny Hoogerland
Svein Tuft
Tom Boonen's thighs
The Ms. World Tour Award:
Julie Krasniak
Pauline Ferrand Prevost
Marion Rousse
Laura Meseguer
Evelyn Stevens
Alison Tetrick Starnes' snow angel
Supreme UCI Minion Award:
@kathrynebrown
@mmmaiko
@mplsminx
@PatsBhonMhat
@aslongasicycle
The deadline for voting is 11/11/11. Results will be tabulated by the accounting firm of PricewaterhouseCoopers, and will be held in strictest secrecy until publication on this site. The winner of the grand prize will be randomly chosen in adherence to the UCI Overlord's stringent selection process mentioned above. All decisions are final. No substitutions. Prize to be determined. All national taxes to be assessed accordingly.