A Journey Into The Heart Of Darkness…
I was somewhere near home when the bonk hit.  Near, but too far.  I still had more than 20 miles to go.  They would be tough miles.  Very soon, I knew, I would be completely twisted.  But there was no going back, I would have to ride it out.  Hills, cowering beneath ominous clouds, crowded around the liquorice ribbon of tarmac that stretched far ahead of me; it's surface felt viscous as treacle and sucked the life from my every pedal stroke.
Not a soul in sight.  Often the way when you go for an extended pedal somewhere in the Scottish Borders.
I reached around and felt the emptiness of the pockets on the back of my jersey.  No bars, gels or fruit.  Looking down I saw the bidon was almost empty too.  Shit.
I remember saying something like, "I feel a bit lightheaded" when I became aware of the diesel breath at my back.  With no traffic up ahead, I jerked my elbow in traditional style indicating that he should pass.  Nothing, save for a throaty rev from the engine.  I released an unsteady hand from the handlebars and motioned for him to get around me and get going.  I had more to worry about than whoever this was queuing at my right shoulder.  Again the engine growled but did not move.
I was done.  I thought about trying to get out of the saddle and escape this demented limpet but that was pointless.  All the energy I had left was expended on looking around to see the dark shape of my companion.  A black van with blackened windows.  "Come on, man.  Move", I shouted.  But it was like talking to the void itself.  This time not even the engine growled a response.
This was it.  My head was pounding from the escalating bonk I was suffering and this goddamn idiot wouldn't do the decent thing and be on his way.  What the hell was he playing at?  I needed to rest so I pulled at the brakes – not that I was going fast enough that I couldn't have simply rolled to a stop.  I twisted my left foot out of the cleat and pulled over on to the scrubby grass bordering the country road.  I got off and rested the bike down.  At first I thought he was finally going on as he drifted past me, but then I saw he was also pulling over.  Confusion and panic reigned.  What's going on here?
The side door opened and a large figure in a black suit, skinny black tie and crisp white shirt stepped out.  He looked like a scrubbed up Blues Brother on steroids.  "Hey, what's up?", I called as he approached.  He said nothing in reply but kept on walking towards me.  Looking around at the acres of grassy, near-forgotten scrub land, peppered with with rabbit and sheep shit that surrounded us, I started to wonder if Jake & Elwood's big brother was some kind of psychopath who stalked lonely cyclists who'd "hit the wall" and whose blood sugar levels were so low that they couldn't put up a fight.  Jesus, I thought, this bastard's going to cut my head off and bury me out here.  How many other dismembered bits of rotting flesh and lycra were hidden in these hills?
"Boss wants a word", he said.  His accent was European.  Not French or German.  What was that?  Swiss?  I hoped it was Swiss.  All those guys were interested in were cuckoo clocks and Nazi gold.  What about that maniac that imprisoned his daughter for decades?  Fritzl.  Yeah, that's right.  No, he was Austrian, wasn't he?  No, this guy was Swiss, I convinced myself.  I'll be OK if he's Swiss.
"Who's your boss?", I asked.
He laughed.  "He's every-one's boss my friend.  Get in," he said, jerking his massive head towards the van.  "You look like you could do with a lift, anyways".
"You expect me to get in there with you?  Are you out of your mind?" I asked, and then realised that asking a potential psychopath if he was out of his mind wasn't the best idea I'd ever had.  No, no, it's ok.  He's Swiss, I reminded myself.  Everything's cool.
"What about the bike?" I asked him in mitigation.
"Never mind the bike," he countered.  "Gunther will get the bike."
I spun around to see if this Gunther was behind me but there was no one there.  When I looked back I saw that the Swiss in the suit was lifting my bike and carrying back towards the black van.  So his name was Gunther and he referred to himself in the third person.  This did not bode well.  Maybe these Swiss were crazier than I had given them credit for.
To my utter horror I found myself following Gunther towards the van.  Well, he did have my bike.  What else was I going to do?  Let the crazy bastard walk away with it?
Placing my ride clumsily behind the rear seats Gunther lifted a bottle of energy drink, offered it to me and repeated his request that I get in.  "Where are we going?" I asked as I climbed on board, somewhat against my better judgement.
"To see the boss, my friend.  I told you that," he replied.
I took a massive swig from the bottle, gulping eagerly as the sugary liquid poured down my throat.   "Yeah, but where's that?" I enquired, breathing heavily, feeling the fluid hit my stomach.
"You worry too much, monsieur.  And you ask too many questions.  Relax and enjoy the ride," said Gunther, pulling over the door of the van and closing out the daylight.  I was temporarily blinded as my eyes scrambled to readjust to enveloping confines of the back of the van.  "although you won't see much of it."  In the dimness I saw Gunther grinning in the direction of the bottle that I had been greedily drinking from.
"Drugged?" I asked.  "But why?"
"There are, how can I put this, certain things you don't need to know.  Best remember that," Gunther replied.  "As I say, relax and everything will be, how you English say; 'Tickety-boo'?"
"I'm Scottish, you stupid twat!" I barked, but the drugs, whatever ever they were, were wasting no time on getting to work on a system already run down by too much exertion and too little fuel.  "And I'm beginning to think you Swiss are not quite as gentil as you would have us believe," I countered as waves of sleep hauled me down into the unconscious darkness…..
I awoke to waves of blurred confusion and fractured, disjointed images; vast banks of flat-panel monitors clung to the walls in every direction showing a myriad of cycling races, cyclists riding on the road or training on static machines, their faces obscured by oxygen masks.  A huge oak desk loomed before me.  I found myself seated in front of it but yet some distance from it.   A shadowy figure sat in a towering leather chair behind the desk and a massive portrait in oils of a rat-faced man with wiry pale hair loomed threateningly from the wall beyond.
"Welcome back.  I see you like my portrait of dear Hein.  Twas a gift," said the man in the chair.  This was a new accent.  It had a lyrical intonation but flat and soft.  Irish, I thought.  Not the hard Scots-influenced tones of the North.  South then.  Dublin?  "I trust you are comfortable?" my new host continued, "I'm sorry to have to bring you here like this but I thought it was time we had a little talk.  Can I get you something to drink?"
My faculties were returning.  I remembered the black van and Gunther.  But now?  "Where the hell am I?" I demanded.
"Why, Switzerland, of course."  He sounded surprised that I should ask such a question.
"So Gunther works for you?"
"Everyone works for me, young man.  Best remember that," he said with steely determination replacing the previous surprise.
"OK, point made.  What do you want to talk about?"
"Since it seems I can't persuade you to have that drink, we'll get down to business.  It has come to my attention that you've started to take an interest in what my organisation is up to.  I feel it only fair to make it perfectly clear that any attempts to expose…" he paused, possibly for nothing more than dramatic effect, "or simply indeed highlight our activities will not be tolerated."
"I have no idea what you are talking about."  Of course, I did know what he was talking about and I now knew who this Irishman was.  No use letting him know that, though.
"Oh, must we play these silly games?  I thought we were better than that.  As I say, you are talking about, and publishing details of our business and dealings.  That is not a very clever thing to do.  Surely you must see that?"
"Look, I'm only saying what needs to be said.  I think people should know what you lot are up to and maybe then those people might want to…"
"What?" he butted in, "Stop me?  Stop us?"  A hollow laugh escaped from thin, grey lips.  "Let me be blunt; people don't give a fuck.  They think what we want them to think.  Occasionally our endeavours have to be remodelled.  For example, all this horseshit over doping.  We turned that to our advantage.  In 2009 we made nearly 750,000 Swiss Francs in anti-doping fines.  Do you REALLY think we want to get rid of doping?"
He was animated now and in full flow, "Why do you think we brought in the biological passport?  The passport only ensures that the dopers have a baseline to operate against.  It's only the really stupid ones, or those who don't play the game that we bust – and even when we do, we still win as we get the kudos from being tough AND the cash from the fine.  Simple.  Don't you agree?"
"You won't get away with it, though.  The riders and the teams, and actually the fans themselves, don't realise it yet, but it's them that actually have the power to make sure you don't get away with it."
Again he laughed, this time almost shrill and manic, "Aye, like that'll ever happen.  You've been warned, son.  This is the last one you'll get.  All I can say is that you're pissing in the wind.  Pissing in the fucking wind."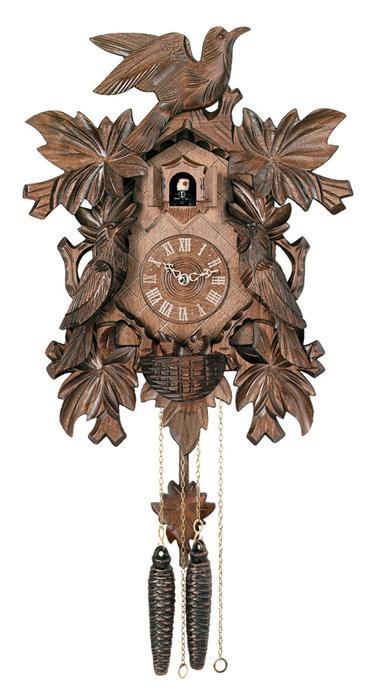 There was silence between us.  Only the sound of an unseen clock ticked a baleful measure of passing time.  I wondered if it, too, was cuckoo.