Have you ever stopped to think why anyone thinks it is a good idea to pay people to ride bikes? Essentially we're little more than a circus act. Now, I don't have a problem with this, and in fact, I quite enjoy it. I've seen far too many grown men taking themselves far too seriously in battling for the "ultimate prize." Everybody knows that road cycling, sport and life in general reaches its dramatic peak in the 40-45 masters category around a deserted industrial park at 9am on a Sunday morning. True glory is earned by crushing the other dentists, lawyers and bankers on a Cervelo which cost more than I earn in a year and the best route to that glory is to suck wheel like a hoover until 200m to go. Glad we're clear on that, let's move on.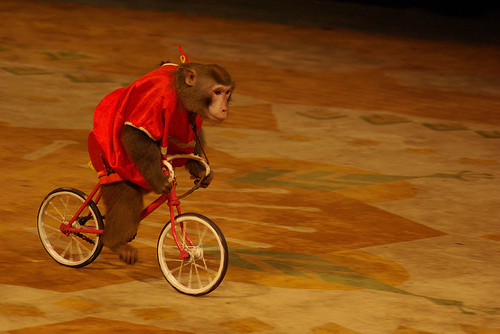 Cycling in Europe pretty closely follows the fiesta cycle (yes, I just dropped a jstor link BOOM!). Anyone who follows my twitter will have noted that I seem to travel from one party to another (you will also doubtless have noticed that I'm really really bad at planning and organizing how to get between said fiestas). This isn't because I'm a non-stop 24/7 party animal. Rather, the races that occur here in Spain, Catalunya, Euskadi and Southern France happen as part of each town, or village, or neighbourhood's particular celebration. Generally, these are related to the Catholic calendar (next Thursday is the trophy of the most precious blood) or the agricultural calendar (two weeks later is the GP of flat, white fleshed Peaches). This has its advantages; the streets are closed, the crowds are large and there's someone drunk or happy enough to feed/ house you after most races.
It also has downsides. Hemingway writes about the process of travelling alongside the matadors between Corridas:
"when you yourself are travelling the same way… it is hard not to get the bullfighter's point of view about his engagements… You know that with a good night's rest he will be different the next day but the spectator who has paid his money to see him that one day does not forgive."
It's not just the racing but the travelling, the administrative bullshit between races, the sleeping in your car and eating sardines out of a can at 1am. This is because the race finished at midnight to keep people in the bars a little longer and now nothing's open.
The idea that all we make is entertainment goes beyond this at the top level of cycling. It doesn't matter who wins a race; it matters to us, the racers, but not to the spectacle and to the organ grinder for whom we are all monkeys. We kid ourselves that it's about racing, but it's not. This is purely about spectacle. Look at the Tour, for example. Sure Cav will get his contract next year because he wins but nobody ever remembers who came second any of those days, even though he may have put in a huge effort. If the same rider spent two hours in the break, or attacked solo with 5k to go, that's a different story. He's bagging airtime for his sponsors, glory for his team, excitement for the fans and, ultimately, the chance to get paid to do the same thing next year.
I've been trying to internalize the fiesta thing a bit recently. Last Monday I had an espresso before the race. I don't normally take any caffeine ever and I knew it had perked me up a little too much when I spent the first five laps trying to move across the bunch to wolf whistle at a girl who had a zebra print bag which looked a lot like my kit. Anyway, I clocked up enough frequent flyer miles in the next 100k to get me back to the USA. Cycling's a lot more fun when you treat it this way, poke your nose out and give it some stick. They like to shout "animo" here in Spain so next time you're racing – animate and stick it to the wheelsucking masters scum. You might not win, but you might (god forbid) have fun
Points to anyone who can spot the the reference to the most intelligent, beautiful punk band ever to exist.
Follow James and his exploits on twitter @jamesstout